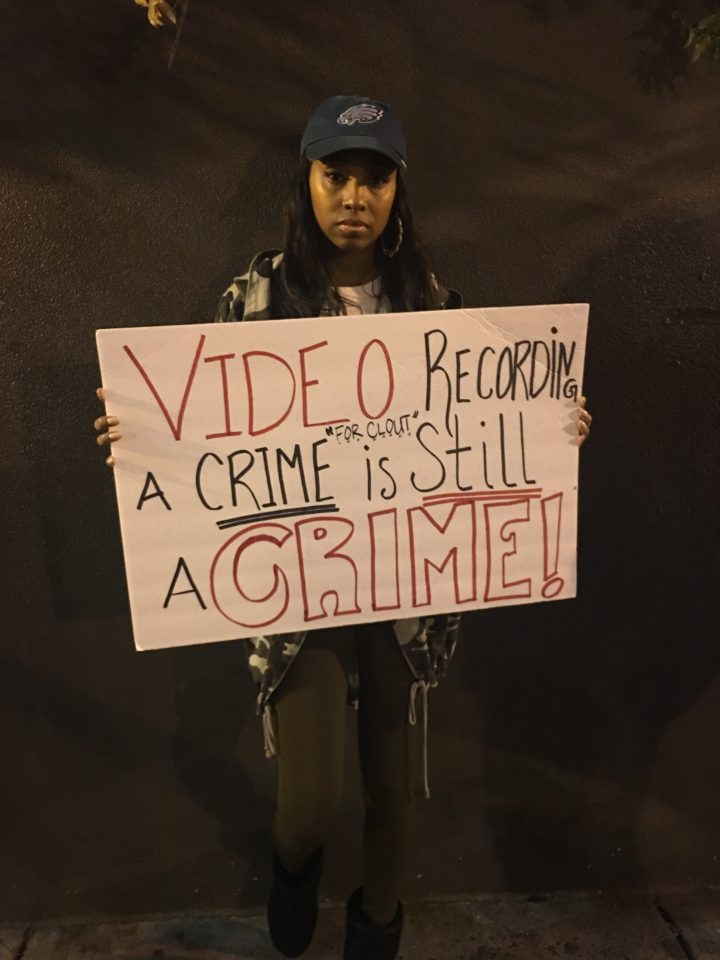 On the evening of Jan. 19, a young woman streamed herself allegedly being raped on Facebook Live.
Following the alleged attack, police released this statement, "Atlanta Police Department Special Victims Unit investigators remain in contact with the victim in this incident," Officer Lisa Bender wrote in the statement. "The victim is no longer in the state of Georgia but is cooperating with investigators. Investigators have also identified the male we believe is seen in the video with her and have been in contact with him as well. Club Opera has been cooperative and helpful to our investigators as we continue to look into this matter."
At press time, Facebook executives such as Mark Zuckerburg and Sheryl Kara Sandberg  had not commented on the alleged attack.
The silence could prove to be another troubling issue for Facebook as it relates to the Black community, and particular, Black women.
The company currently has four percent of Black employees with 1 percent of technical roles being held by blacks and two percent holding leadership roles. When it comes to Black women, 278 black women out of a U.S. workforce of just under 20,000, according to numbers released by Facebook Inc.
Sandberg, the author of Lean In: Women, Work, and the Will to Lead, has yet to use her power to insure the Black women have a strong voice at Facebook, some have argued. The lack of Black female voices at Facebook proves to be a refection of a network that has and continues to ignore Black lives.
In November 2018, former Facebook employee, Mark Luckie, wrote an op-ed on his Facebook page which shed light on the racial issues within the organization.
"Black employees are commonly told 'I didn't know black people worked at Facebook,'" Luckie wrote. "Though relatively small in number, we are here. What this translates to is the black people who invest so much time into us want their opinions to matter and they're not seeing that reflected externally."
Along with issues when it comes to race, Facebook has also faced a backlash due to acts of violence being streamed on Facebook Live.
Within two years of Facebook Live's debut in 2015, there were 45 instances of violence broadcast on the platform, according to a study done by Buzzfeed.
In 2017, Facebook attempting to address the violence on Facebook by hiring 3,000 workers to monitor activities that could be considered crime and violence.
Mark Zuckerburg responded by writing in a 2017 post, "Over the next year, we'll be adding 3,000 people to our community operations team around the world — on top of the 4,500 we have today — to review the millions of reports we get every week, and improve the process for doing it quickly….And we'll keep working with local community groups and law enforcement who are in the best position to help someone if they need it — either because they're about to harm themselves, or because they're in danger from someone else."
However, crime continued to be streamed on the social media platform. In April 2018, Johnathan Robinson allegedly killed his ex-girlfriend Rannita Williams while on Facebook Live after saying, "I'm gonna make you famous."
And in December 2018, Maxwell Little was shot in Chicago while on Facebook Live as he canvassed in a neighborhood for an alderman.
However, some Facebook Live streams have helped police to discover suspects quicker. When a 15-year-old girl was raped in Chicago on Facebook Live by a 14-year-old, evidence from the footage was used to arrest the suspect.
But evidence of a violent police shooting in Minneapolis did not help the Black victim.  When Philando Castile was shot in cold blood by police officer Jeronimo Yanez on Facebook Live. The video was apparently not enough evidence to convict Yanez of Castille's murder.
The alleged attack that was streamed on Facebook Live inside of the Atlanta nightclub  could prove to be another failure for the social media giant.