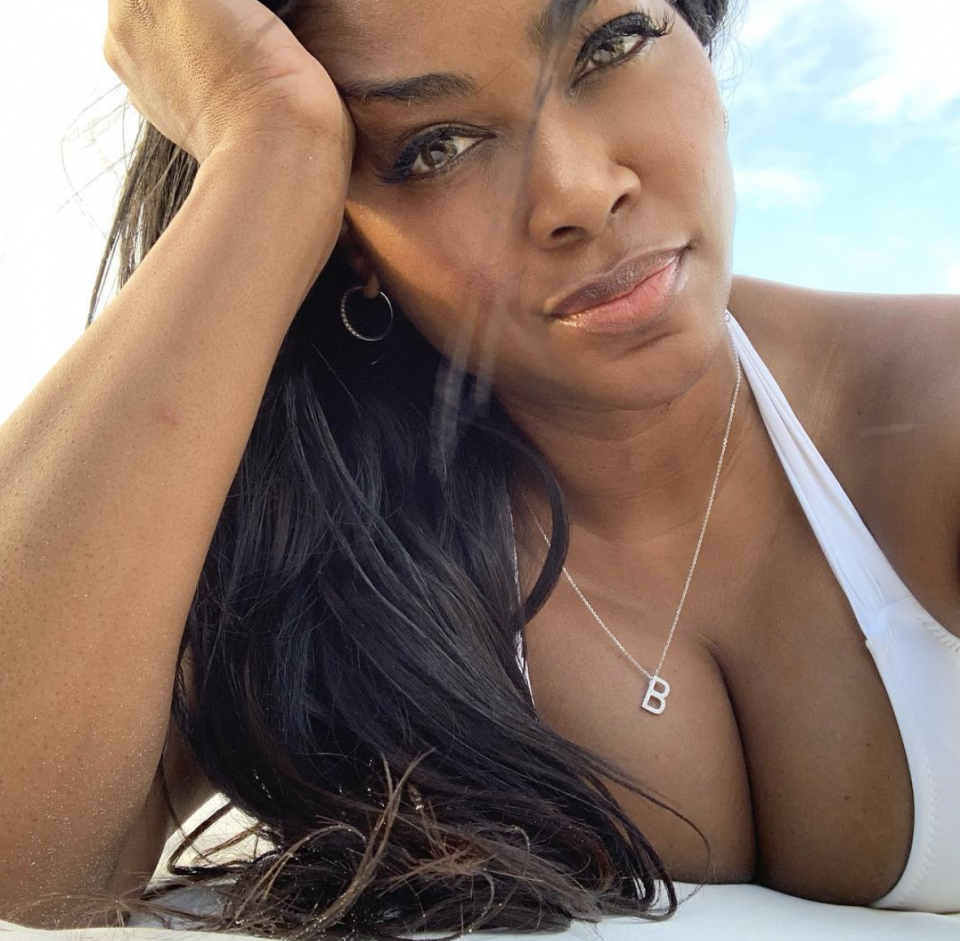 Kenya Moore-Daly is looking and feeling fabulous as she celebrates a new year of life.
The former reality TV star celebrated her 48th birthday on Thursday. Jan. 24, 2019, with a beach vacation. She shared a fabulous photo of herself captioning "#48." The picture features Moore on the beach with her snatched post-baby body in a white bikini holding her daughter. Mommy Moore isn't the only one looking fashionable, daughter Brooklyn Doris was dressed in a pink and blue beach outfit with a matching pink sunhat.
The actress, who just had her baby 11 weeks ago with husband Marc Daly, looks amazing. People responded to the photo with loving messages.
One person said, "Oh my god girl!!! You are on top of it!! Looking good!!!"
A mom commended the star, "Wow you look amazing!! I have an 8wk old and my abs are soooo not where it used to be yet …"
And another fan shared, "So beautiful. So happy for you! You're now a family."