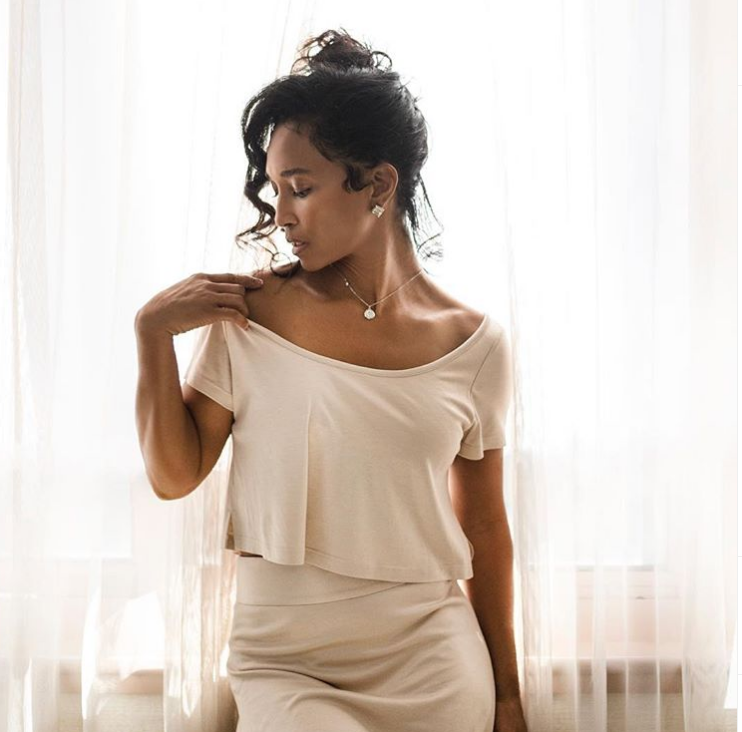 Whenever Rozonda "Chilli" Thomas walks into a room, you can almost hear the tune to Whitney Houston's "I'm Every Woman" playing in the background. Beautiful, elegant and in peak physical condition, she exemplifies class. Moreover, Chilli is equally comfortable intermingling with aristocrats, as she is being the around-the-way girl on the block in Atlanta.
This is the main reason DAYO founder and CEO Yolanda White selected the TLC band member — one of the best-selling and beloved girl groups of all time — to be the face of the luxury loungewear line for women.
"Chilli embodies everything that DAYO is recognizing and celebrating in today's woman," White said.
Chilli, who is famously fastidious when it comes to aligning her name with products and services, quickly said "yes" to White after falling in love with the DAYO product line. She conveyed that she was smitten by the silky feel, that the fashion line drapes over different body types effortlessly, and that it comes with pockets.
It helps that Chilli and White worked together back when TLC was breaking music records while White was a vice president at multinational behemoth Coca-Cola. This reunion, of sorts, now focuses the attention away from the stage and corporate boardroom to the everyday woman in the home.
"When you do get caught up in life working, and you get home, you're tired, but you can't turn that switch off because you have kids, and you gotta do all these things," Chilli said. "You do forget about yourself, and you're quick to throw on some sweatpants and a weird looking T-shirt, but when you put on pretty things, you feel different."
White said the collaboration has already yielded major dividends, because Chilli helps to translate the message she is articulating with DAYO.
"We're talking to real women who are balancing life and have multiple things that they are dealing with," White explained. "We wanted a brand that would represent all women. It doesn't appeal to just one demographic. It's about the fact that there are universal needs and DAYO addresses that."
Find out more about DAYO at dayowomen.com or @dayowomen on Facebook, Twitter and Instagram.