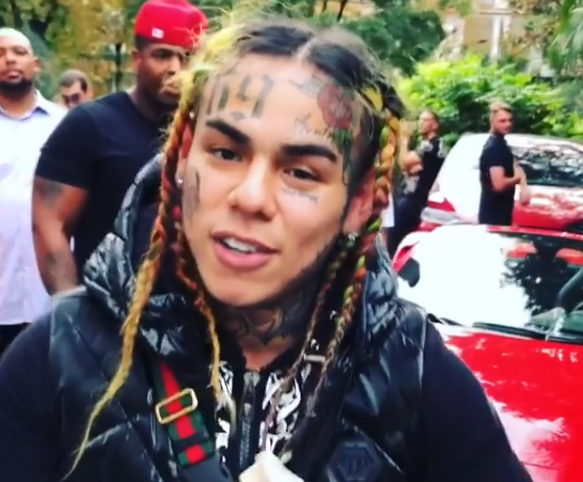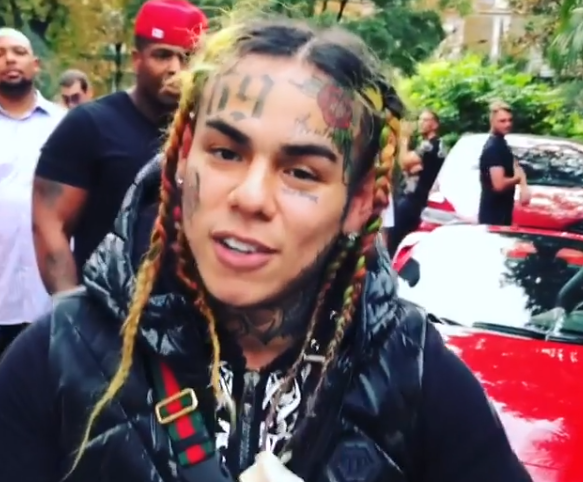 When jailed rapper Tekashi 6ix9ine was moved from a regular jail in Brooklyn, New York, to a nearby federal facility, observers immediately began to speculate that the embattled emcee was cooperating with federal agents in order to get leniency for his own felony cases.
According to media reports, the rapper born Daniel Hernandez has done just that. And it has reportedly resulted in three of his associates being hit with federal indictments regarding the infamous Chief Keef shooting in New York in 2018, TMZ reports.
Members of the formidable Tr3way crew — Kintea McKenzie, Anthony Ellison and Denard Butler — have also been indicted in connection with other crimes related to the "Dummy Boy" artist.
After the news of the indictments against Tekashi's crew hit the streets, "Going Bad" rapper Meek Mill sent out a tweet to warn his fans against blindly following rappers.
The Philadelphia rapper, who was recently jailed for his own legal woes, wrote: "That's a shame. When I came home everybody was like he got some real dudes backing him 'I was like how' y'all better stop running behind rappers acting like y'all ready to throw y'all lives away over some stupid s— … I seen this coming a while ago."
During Tekashi's beef with Chief Keef, the Chicago rapper was shot at in Midtown Manhattan, close to New York's Times Square. Tekashi allegedly spoke to the feds and fingered his former friend, Kooda B, for firing the shots. He was allegedly paid $10K to shoot Keef.
There is a video leaked online allegedly showing Tekashi putting a hit out on Chief Keef. A few days after that alleged hit was put on Keef's life, a couple of men opened fire on Chief Keef near a hotel but missed him.
Ellison is already in jail for allegedly kidnapping Tekashi last year and assaulting him, while Butler was arrested by ATF agents a few days ago. McKenzie remains free for now.
Tekashi has remained in custody after being arrested on federal racketeering charges during a sting executed by ATF agents back in November 2018. The rapper had received a trial date of September 2019 after entering a not guilty plea but he was denied bail.