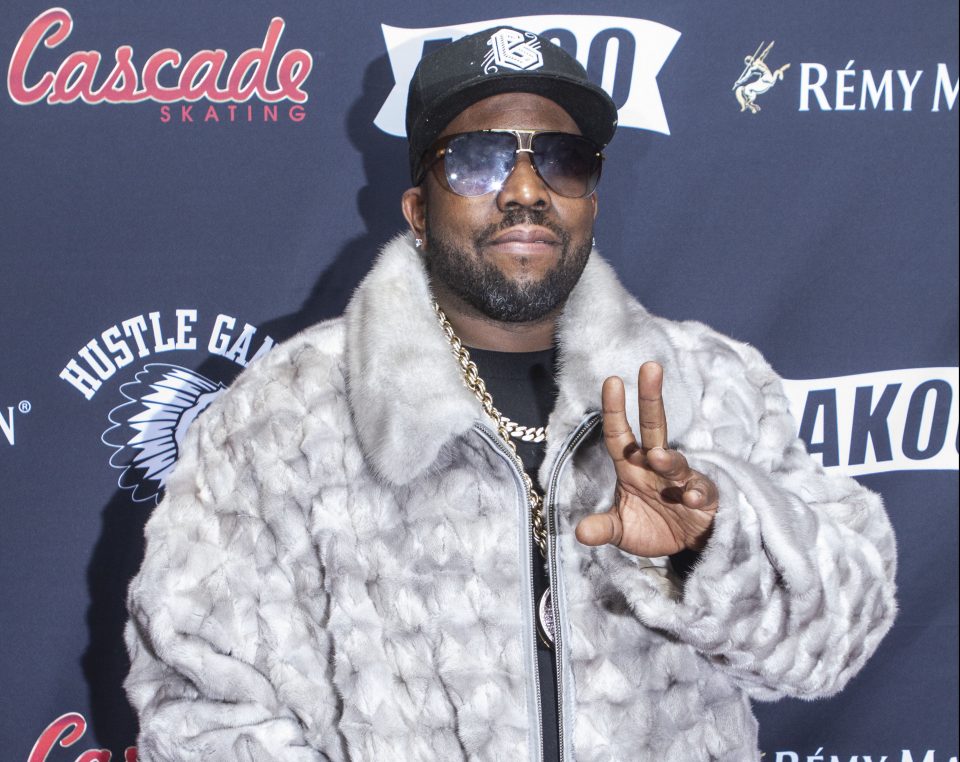 People for the Ethical Treatment of Animals (PETA) is the largest animal rights organization in the world. They have more than 6.5 million members and supporters globally. They are driven by a mission that believes "animals are not ours to experiment on, eat, wear, or use for entertainment."
The organization is known for publicly shaming celebrities that go against their values. When it came to this year's Super Bowl, it was no different.
PETA addressed a letter to the Atlanta rapper, Big Boi, who took the stage at the Pepsi Super Bowl LIII Halftime Show wearing an extravagant fox fur coat.
Fox News obtained a copy of the letter and it begins with, "Dear Antwan."
The letter continues, "Our hearts sank when you took the stage during the Super Bowl in a fur coat. You have many, many fans here at PETA and around the country, who love your music, and were thrilled when it was announced that you'd be involved in the halftime show. Can we please convince you to make that your last appearance in a fur coat?"
The organization even went to social media to share its disappointment with the moment. The post featured the rapper in his coat, side by side, with a photo of a fox. It captioned, "If animals have to be murdered for your coat, just choose something else for fox sake." The post created a swirl of controversy in the comments.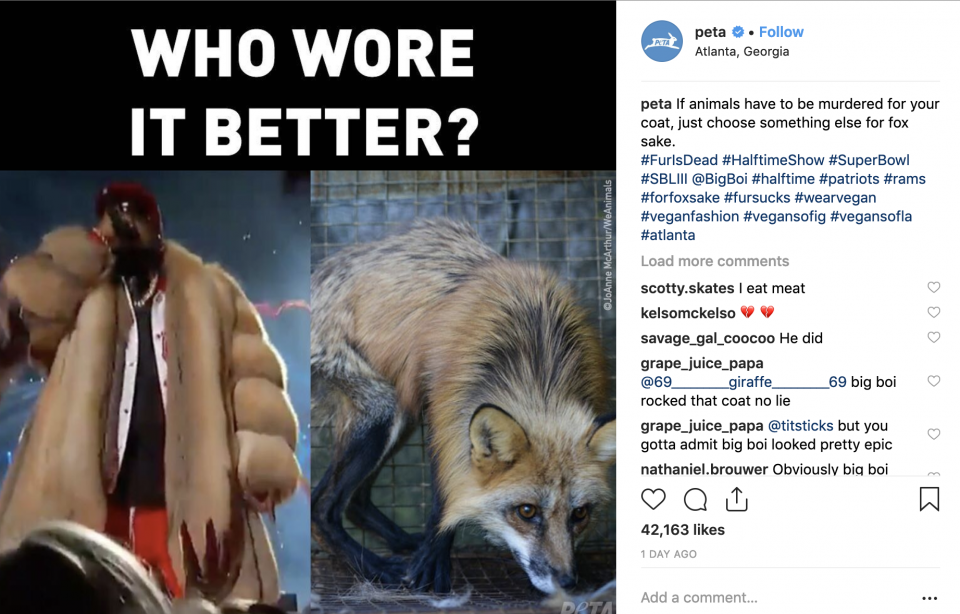 One person responded, "I saw that and said I'd love to throw some red paint! Disgusting." Another said, "Shame on you @bigboi." While some fans sided with the rapper saying, " Big boi definitely wore it better."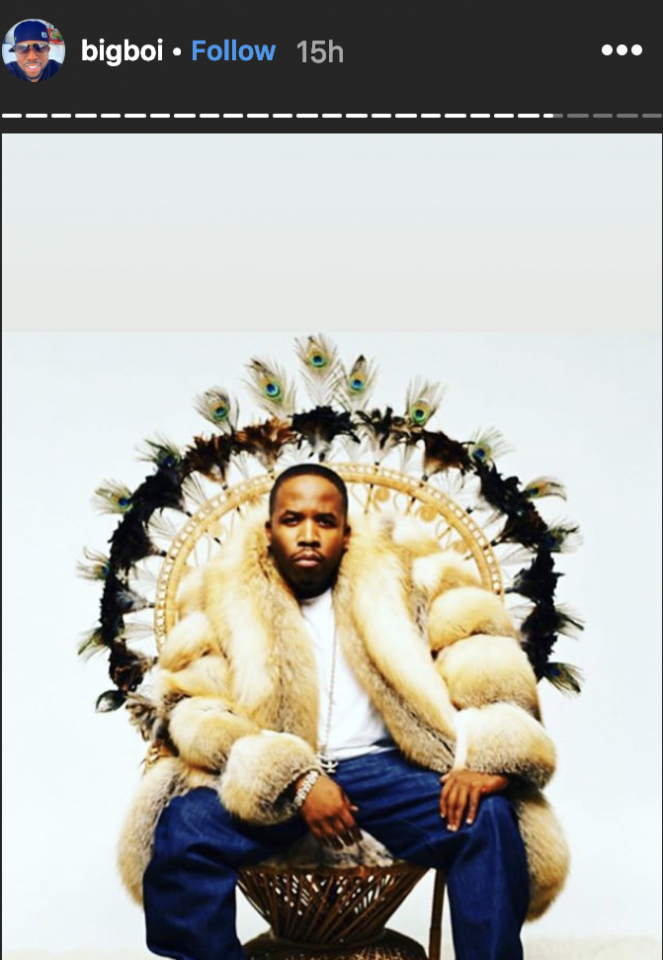 Big Boi hasn't made an official response, but he seemed unbothered. He showed his long history and love for furs via Instagram by posting various looks in furs yesterday.