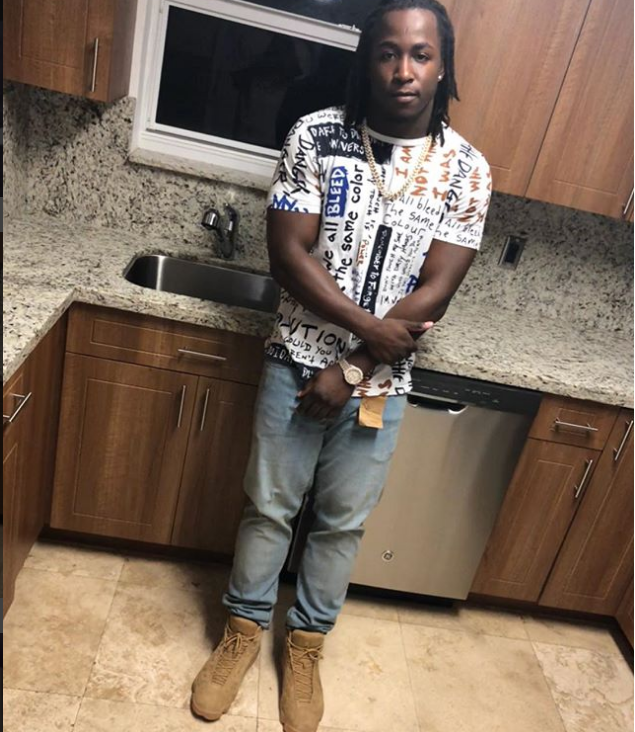 Sports fandom has been split down the middle after NFL star running back Kareem Hunt was signed by a team just months after getting caught pushing and kicking a woman in Cleveland in the fall of 2018.
Speaking of Cleveland, it was the Browns that decided to take a chance on Hunt, as well as the PR fallout, after signing this man who was captured on video abusing a woman in an upscale Cleveland hotel as illustrated on YouTube/NBC below:
The reaction among media members, NFL coaches and fans has been mixed. Some agree that a person deserves a second chance after he has committed a crime and demonstrates contrition. Others are outraged that Kareem Hunt, who was banished from the surging Kansas City Chiefs last season, is allowed back from complete NFL exile, to play on the gridiron.
The 23-year-old running back, who led the NFL in rushing yards as a rookie, was added to the Browns' roster before the NFL completed its investigation of the incident, which took place earlier last year in a Cleveland hotel. The signing was subsequently criticized by both women's rights activists and supporters of Colin Kaepernick.
Furthermore, some fans noted on social media that former Baltimore Ravens running back Ray Rice never saw the NFL field again after he was captured on hotel surveillance cameras, knocking his then-girlfriend unconscious.
Cleveland Browns General Manager, John Dorsey, said in a statement, according to the Washington Post, that the Browns "understand and respect the complexity of questions and issues in signing a player with Kareem's history and do not condone his actions."
According to the Detroit Free Press, general manager Bob Quinn told a group of Detroit Lions season ticket holders that he turned down the chance to acquire Hunt, because "I want good people in this organization."
The Athletic sports columnist Joe Posnaski openly wonders how Hunt has a job after hitting and kicking a woman while Colin Kaepernick remains unemployed for just taking a knee.
Some in social media feel the same way that Posnaski and Quinn do.
Everyone acting like Jim Brown didn't throw his girlfriend off a second story balcony. #browns #KareemHunt

— Gary P (@GaryinCanton) February 11, 2019
Proud that Kareem Hunt has been signed by an NFL team. He deserves another chance #kareemhunt

— Nate (@jetman824) February 11, 2019
I'm glad #KareemHunt was signed by another franchise. He shouldn't have been released in the first place. Hopefully,he becomes wiser & doesn't put himself in vulnerable situations. Knowing rarely Black men aren't given the benefit of the doubt or second chances. 🏉✊🏿 pic.twitter.com/UU98WmsxNv

— Onyx Paradigm⚡️👊🏿💪🏿⚡️ (@C_Rich75) February 12, 2019
How long should #KareemHunt be punished by the NFL
-4 Games
-8 Games
-Full Season

I say a full season….Do you agree?
He already missed 5 games after being let go by the Chiefs https://t.co/L4tgNhqlNz

— Carl Dukes (@putemupcdukes) February 12, 2019
https://twitter.com/JamalAdamsFan33/status/1095041167895474176
Looks like the browns have signed a new kicker #kareemhunt

— Dustin wylie (@DustinWylie) February 11, 2019
https://twitter.com/BobbyHardcastle/status/1095308165942513666
I'm glad that Cleveland Browns are giving #KareemHunt another chance. A person should not lose their career for a mistake made at the age of 22. Make them pay the price and let them get back into society. We need to stop throwing #blackmen away.

— Boyce Watkins, PhD – Wealth is Power (@drboycewatkins1) February 12, 2019
BREAKING: Browns draft O.J. Simpson "He may be older but he has that special quality we seek in abundance" #Browns #KareemHunt #ClevelandBrowns #NFL pic.twitter.com/CD6kEYRR78

— Breaking Burgh (@BreakingBurgh) February 11, 2019
Colin Kapernick takes a knee to stand against Police Brutality and Racial Injustices, and still is unemployed, but NFL owners continue to employ men (players) that physically abuse women. Make no sense! #KareemHunt

— Chris Lee (@c50gran) February 12, 2019