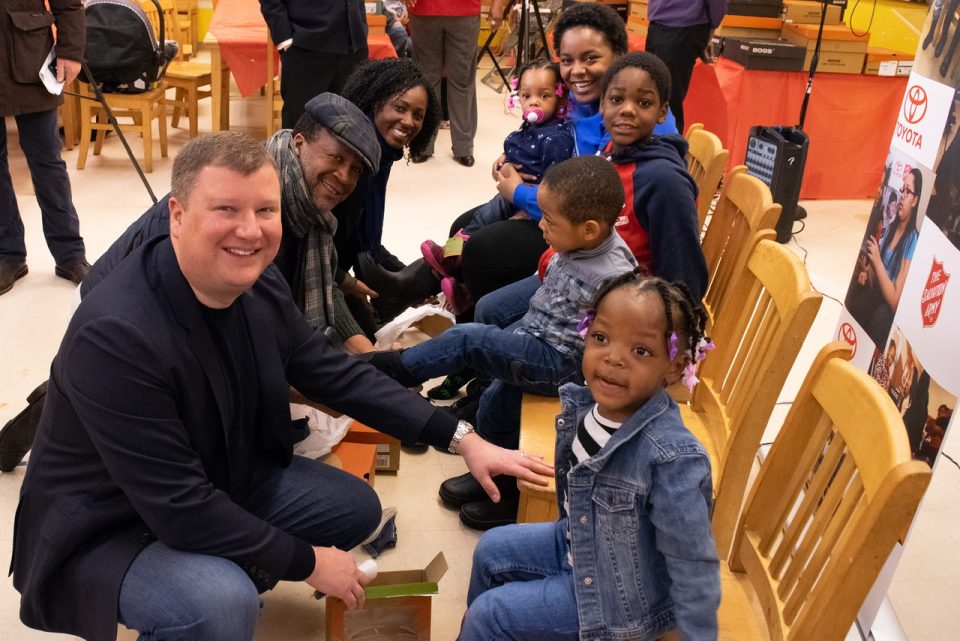 Toyota is committed to enriching lives, one step at a time, and has once again partnered with The Salvation Army, Evangeline Booth Lodge in Chicago, to help Chicagoland homeless families with its "Toyota Walk In My Boots" community outreach program. The program, which kicked off the Chicago Auto Show opening day on Saturday, February 9, provided new insulated winter boots and socks to residents of the homeless haven for families.
As many know, the Midwest has been hit with extremely arctic temperatures within the past month, sometimes dipping as low as -23 degrees in Chicago and even lower than that in the surrounding areas. People experiencing homelessness have a much higher risk than the general population of developing winter exposure-related conditions such as hypothermia and frostbite. While many programs offer winter coat giveaways, a person's feet are often left unprotected as homeless families are often forced to use local modes of transportation like taking the bus or walking in harsh elements. Luckily, for the women and children at the Salvation Army Evangeline Booth Lodge, many families will be shielded from the cold and can stay warm with the help of the insulated boots and socks donated by Toyota.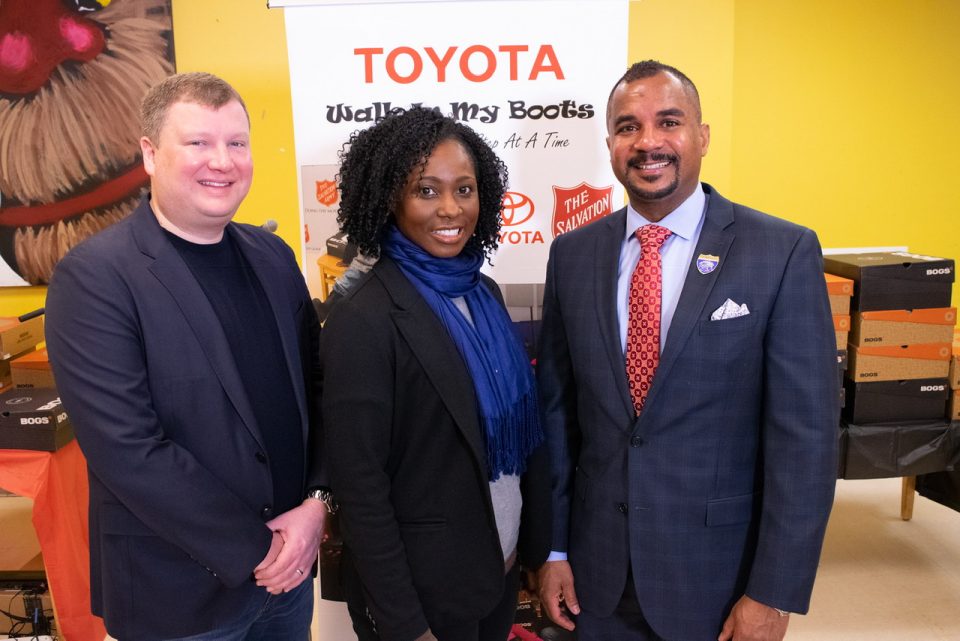 "We are very grateful to Toyota for providing boots and socks for our families and the generous donation," said, Lt. Colonel Charles Smith, The Salvation Army Metropolitan Divisional Commander. "The recent polar vortex reminded us just how brutal Chicago winters can be and the importance of having appropriate winter gear to brave the elements. Through this donation many families are getting help that they may not be able to afford."
Toyota not only donated boots and socks, but they also donated $15K to The Salvation Army Metropolitan Division, enabling them to continue to provide support for families in times of crisis. Through this program alone, for six consecutive years, over 1,200 pairs of winter boots have been donated in Chicago, and Toyota has contributed over $90,000 to The Salvation Army Metropolitan Division.
In addition to receiving winter boots and socks, program participants were also treated to a "Thanksgiving-style" buffet meal prepared by Fanfares Catering of Chicago. Munson Steed, CEO of Steed Media, publisher of Rolling Out and author of his new children's/coloring book series Little Professor Skye and Atom Smart was on-hand to pass out and autograph his books for the children, compliments of Toyota. Steed also autographed his newest children's books entitled The Plush Crew and Sleep Sleep Dream Dream.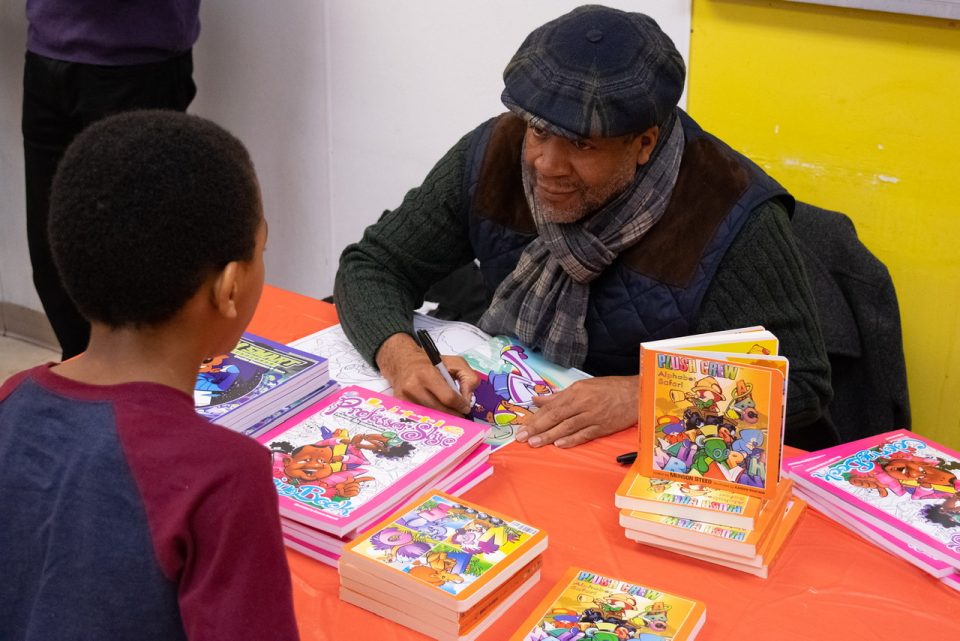 The Salvation Army Evangeline Booth Lodge is a shelter for women and men with children, along with married couples with children who suddenly became homeless because of eviction, disasters such as a fire or flood, loss of utilities, domestic violence, being stranded while traveling or other crises. The average stay is 63 days, but some stay longer, depending on the time needed to locate permanent living arrangements. The Booth Lodge also provides food, clothing, and housing and job search assistance, as well as, tutoring and after school activities for the children. For more information on the lodge, visit their website at: https://centralusa.salvationarmy.org/metro/evangeline-booth-lodge .