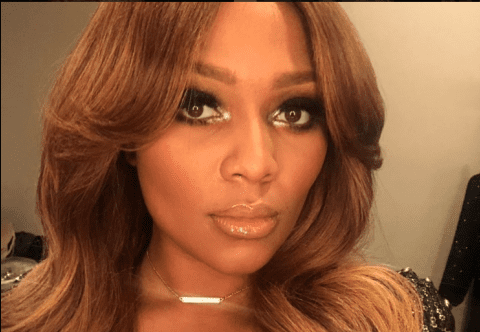 Rapper 50 Cent, the world heavyweight champion of Instagram trolling, is mercilessly and gleefully torturing singer Teairra Marie over the tens of thousands she owes him after losing a revenge porn lawsuit against him.
Curtis Jackson, known as "Mr. Petty on steroids," amped up his unprovoked attacks on the "Love & Hip Hop: Hollywood" reality TV actress on Friday, Feb. 15, 2019. According to the "Power" producer and "In Da Club" rapper, Marie is in arrears to him to the tune of $30,000 and has yet to even begin to pay a single dime toward her debt.
The "20 Questions" emcee has one main question for Marie: Where is his money?
"B—- if you don't give me my motherf—— Money, what's taking you so long? Oh you ain't got no money. figure it out, (sic)" he posted on Instagram.
Fifty has been going at Marie with ruthless aplomb and shaming her before the world. As soon as the judge ruled in 50 Cent's favor in January that Marie would be ordered to pay the rapper for losing her revenge porn lawsuit, he has been poking at her sensibilities nonstop.
"You can either pay me my money or like R. Kelly go s— in a bucket. LOL (sic)," he wrote on IG in January. Later that month, Fifty told her on IG: "look Teairra, if you don't pay me, I'm going to get paid directly from Love & Hip Hop. The lawyers are now looking at your social media posts so this could lead to you having tax issues for unreported income. I know you took the 9K out of your chase account. (sic)"
50 Cent has been so relentless in his IG attacks that Marie referred to him as a rat and said he trained Tekashi 6ix9ine, who is famously ratting out his alleged gang member friends to the feds to lower his federal sentence. Marie also asked Mona Scott-Young, the executive producer of the "Love & Hip Hop" franchise, for an advance to pay 50 off.
The rapper then posted one more time, this time asking Scott-Young to call him about settling Marie's debt to him.
Fifty told Scott-Young that "this lil b—- @misstmariii better give me my money. She saying she need a (sic) advance. Give me a call lady."
Do you believe that 50 Cent is wrongfully torturing Marie?