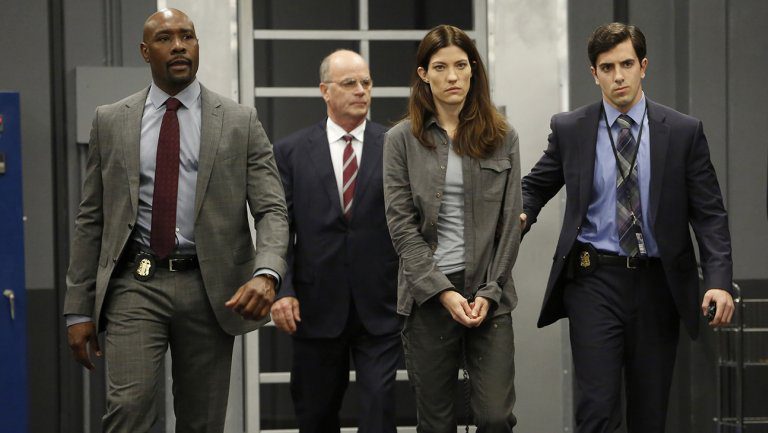 Preparing for roles is nothing new to Morris Chestnut. He's played a number of different roles over his two-decade career, including stints as the good guy, police officers, the doting father, and even the superficial, pompous bad guy. Still, the actor says he attacks each role independently and takes nothing for granted. "I'm constantly looking for new challenges, different roles; always pushing myself to be better," he shares.
While preparing for the role of Will Keaton, an FBI agent partnering with a former CIA operative played by Jennifer Carpenter to take down a female criminal, Chestnut says he had a former agent on speed dial.
"I play special agent Will Keaton, who is responsible for catching America's biggest traitor. The catch is, the criminal caused the death of my fiancé, so it's much more than just a case for Keaton. In the same token, the criminal is motivated to stay out of prison because she wants to be there for her daughter," Chestnut says.
"I didn't need to pull pain for this role, as I have with some of my previous roles," he laughs, "but it's a storyline that really shows both sides of the coin, a real emotional fast-paced psychological thriller. You see the agents working to catch the bad guy, but it's much more than just another case for everyone involved."
Rather than seeking a particular kind of role, Chestnut says he judges opportunities on a case by case basis.
"I go more by the content than the actual role. If you told someone you wanted them to play a drug dealer trying to be a rapper, they may not jump at it but you see Hustle & Flow and that role was amazing for Terrence Howard. It's really more about the content and the possibility than an actual role," he says.
"The Enemy Within" airs on Mondays on NBC at 10 p.m. EST.