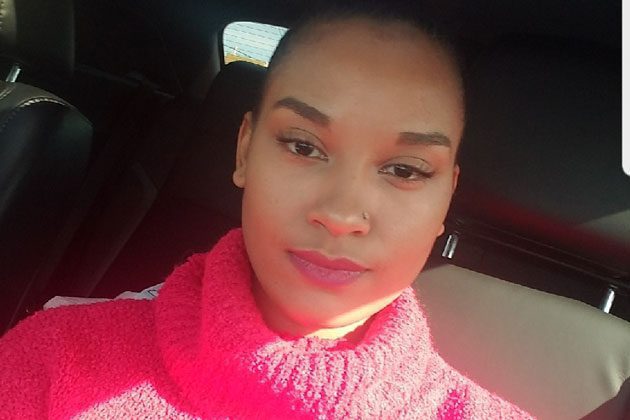 When Ronnie Babbs, heard a commotion outside her door, followed by a gunshot and the dying words of Botham Shem Jean, her life changed forever. Babbs so far, is the only witness who has come forward with video evidence in the aftermath of the shooting. But speaking out in public cost her dearly and resulted in the loss of her job.
Babbs stated that the company she worked for received harassing calls that included threats and accusations that it was employing a Black anti-police militant. As a result, she turned to social media and launched the GoFundMe "Speak Up!" campaign, which told her story. Since the campaign was launched, three months ago, donors have given her $30,470 of $30,000 goal. Babbs has now ended donations to her cause.
She updated the campaign with these words:
"The goal has been reached! I tried to reply to as many people as possible but just know I appreciate each and every one of you from the bottom of my heart!! Thank you, not just for me but showing them WE GOT US! My community has come together to support me and so many others and it scares 'them'.. I am very pleased to let you guys know, I've been able to take major steps towards my personal goals of being an entrepreneur because of your help and support. My most prominent goal with my money was to put myself in a position where nobody could ever take away my ability to make an income again. You guys have made that possible."
Babbs has stated that she intends to open her own pharmacy, knowing that the community will support her efforts.
Now Babbs is under scrutiny because of her donations and her credibility as a witness is being questioned. The Dallas Morning News has quoted legal experts not connected to the case. Chris Knox, a Dallas Defense lawyer told the outlet that Babbs' fundraising could influence jurors to doubt any testimony from Babbs. He stated to the DMN, "There are obviously major red flags anytime a witness uses a connection to a legal proceeding as a platform to openly solicit donations."
It is also being reported by the Dallas Morning News that lawyers for Amber Guyger have subpoenaed Babbs employment records and work history.