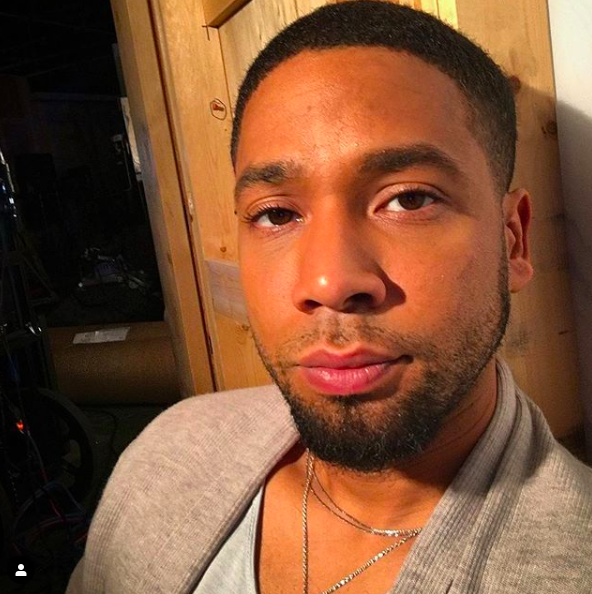 The privileged world that Jussie Smollett knows, is quickly collapsing around him. His prized role on the career-making series "Empire," has been greatly reduced amid the growing sentiment that he staged his own racist and homophobic attack in January — one that made international headlines.
His career is in peril, his future with "Empire" is in immediate jeopardy, and he may be slapped with felony indictments if prosecutors are convinced he lied to Chicago police.
Sources close to the producers on the show snitched to TMZ and said that Smollett was supposed to have major screen time as they worked on the second to last episode of the season, but now his role has been slashed nearly in half.
Smollett's story about being ambushed last month is apparently unraveling rapidly. He told authorities that he was attacked in the middle of the night in Chicago by two men who shouted racist and homophobic obscenities. The attack reportedly intensified when the men said "This is MAGA country" on Jan. 29. They also allegedly poured a corrosive chemical on him and put a noose around his neck.
The two men who were eventually detained turned out to be brothers from Nigeria who worked as extras on the show that Smollett is a star on, "Empire." It's also been revealed that the three are friends and reportedly worked out together. Worse, the brothers said Smollett paid them $3500 to help stage the hoax and had promised another $500 upon their return from Nigeria.
Smollett, as the sources told TMZ, was supposed to have nine scenes and a major musical number in the second to the last episode. However, the news outlet has since been told that five of his scenes have been cut out, and his musical number has been killed.
For the remaining scenes that he is in, Smollett might as well be an extra, as TMZ puts it. In those scenes, Smollett is part of an ensemble and has no real presence.
Because his role has been paired down at the last minute, the writers have had to put in overtime to piece together major edits and revisions to the script.
Smollett's role reduction is the least of his concerns at the moment. TMZ also reports that his case is heading to a Grand Jury as possible as early as today (Tuesday, Feb. 19, 2019). Chicago police sources indicated they will be presenting evidence that could lead to a felony indictment against Smollett for allegedly filing a false police report.