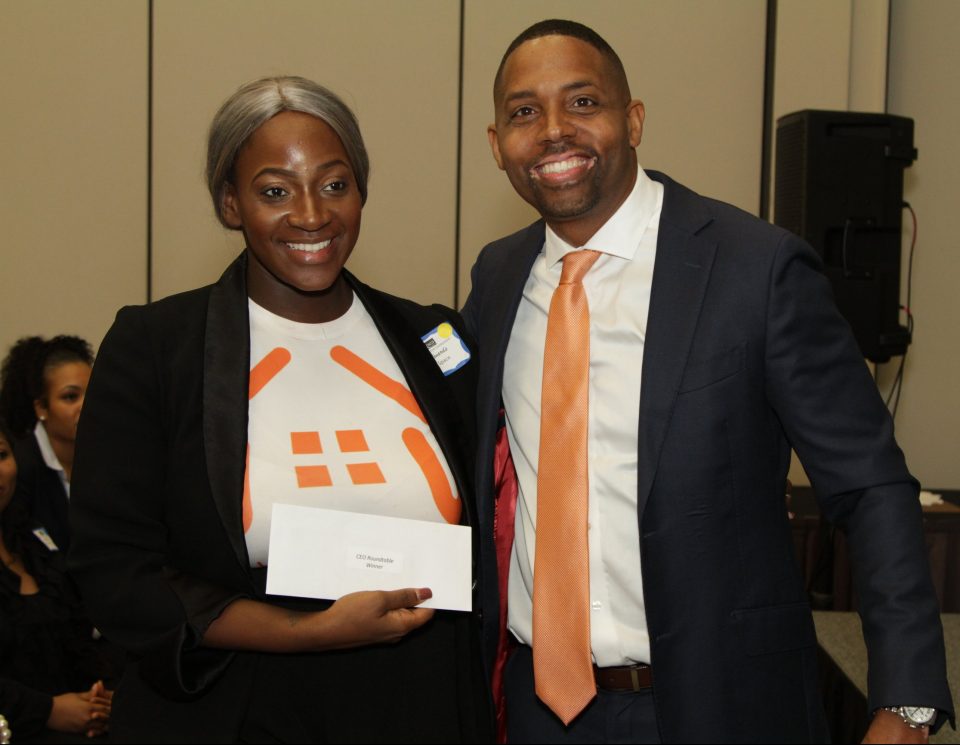 Day Edwards, the CEO and founder of Church Space, took first place at Texas Black Expo's annual CEO Roundtable and Pitch Competition.
Texas Black Expo is a nonprofit organization that aims to stimulate growth and development in urban communities by strengthening businesses, inspiring youth and building better lives.
During the first round of this year's competition, 17 small business owners had one minute to pitch their companies to a panel of judges in hopes of advancing to the second round. In Round 2, finalists had only 30 seconds to convince the judges that they had the winning idea.
Ultimately, Edwards conquered her competition with her innovative concept Church Space, which allows churches to share space for worship services, winning a prize package totaling $10,000, which included $5,000 cash and the rest in assorted prizes.
Rolling out recently caught up with Edwards to learn what it takes to create a $10,000 idea.
How would you best describe yourself?
I am a leader, servant by passion and a publicist by trade. [I am] a mother and wife, but most of all I am who God says I am [in] Ephesians 1:11.
How did you create the vision for Church Space?
It was honestly a God-given vision God showed me while [I was] in prayer. I was actually praying for Him to bless me with a co-working space for small businesses, and He said, "No, I need you to create a co-churching space." Of course, God gives big visions. Thus, [I] started Church Space.
What was it like preparing your pitch for the competition?
I was so nervous. The hardest part was summing up my "why" in a 90-second pitch.
Why was it important for you to participate in this competition?
Without this opportunity, getting start-up capital is hard for new start-ups.
As a Black woman, what do you consider your superpower to be? 
[My superpower is] being a creative and having the ability to take something from vision to reality.
What were some key skill sets or qualities that made you a unique African American female competitor?
Some key skill sets [that made me unique] were being a full-time publicist [with] contacts, tools and knowledge on how to pitch. My career is honestly made from pitching.