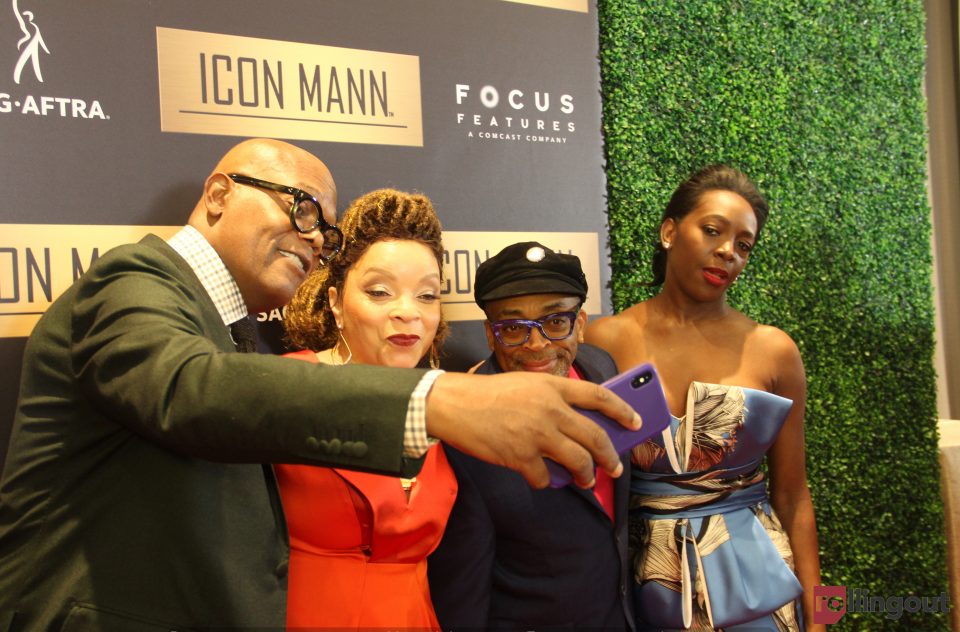 Spike Lee, Samuel L. Jackson, and Ruth E. Carter have all made a tremendous impact in the film industry. Lee's vision as a director, Jackson's ability to give powerful performances on the big screen, and Carter's flair for design helped to define and create culture in film.
During Oscars week, Lee, Jackson, and Carter were all honored by Icon Mann at its annual pre-Oscars dinner. Held at the Waldorf Astoria Beverly Hills, the event featured notable celebrities such as Don Cheadle, David Oyelowo, June Ambrose, Giancarlo Esposito, director John Singleton, and producer Charles King.
Before the event, Lee and Jackson spoke exclusively with rolling out. Lee, who is nominated for the best director Oscars for the first time in his career, discussed the support he has received after the Oscar nomination.
"If it feels good to have the whole community rallying behind you," Lee said. "While walking the streets, people are wishing me good luck and telling me to bring it home to Brooklyn."
Jackson shared his thoughts about the progression of Blacks and women in Hollywood during his discussion with rolling out. "Now there are multiple platforms for you to share your story," Jackson said. "[Minorities] are everywhere you look. Women are producing, directing, writing, and doing a lot more things. So I would I would say things are better."
Carter could also make history by becoming the first Black person to win an Oscar for best costume design for her work on Black Panther. Carter and Lee have worked together on 14 films.
After being honored at the event, Carter spoke to attendees and shared how she finds inspiration in design. "The truth is I've been designing superheroes my entire career," she said. "Pieces of me, from my heart, are threaded in each costume."
View exclusive images below: