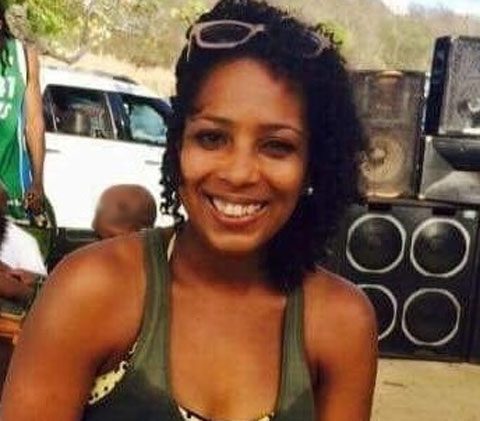 For the past four months, family and friends of Tamla Horsford wanted to know how and why she died.
The 40-year-old a mother of five was found dead while attending an adult sleepover in Forsyth County, Georgia. Her battered and bruised body was found in the morning and reported to police two hours after it was initially discovered. Now the official autopsy is complete, and the case has been closed.
According to the Forsyth County Sheriff's Office, its investigators interviewed 30 witnesses, including family and neighbors. In addition, entry and exit logs from the home security system at the party location were reviewed. The investigation was open pending a final autopsy report that included toxicology results from Horsford's body. According to WSB-TV, which has a copy of the report, Horsford was "high and drunk" when she died at the adult sleepover. The station did not state whether the other seven women and three men at the party were similarly intoxicated or about the presence or use of drugs at the home.
The final autopsy results indicated that Horsford blood alcohol level was .23, which is three times the legal limit for driving in the state of Georgia. The report also states that Horsford had marijuana and the prescription drug Xanax in her system.
On Feb. 20, 2019, the Forsyth County Sheriff's Office issued a press release announcing that the case had been closed. The press release states, in part:
"On February 6th, 2019, the Forsyth County Sheriff's Office received the final Medical Examiner's report regarding Mrs. Horsford. The State of Georgia Medical Examiner has ruled the death accidental and consistent with a fall. Detectives have spent the following weeks reviewing the medical findings with those found at the scene by the Major Crimes Unit and the Crime Scene Investigation Unit. No evidence or injury patterns indicative of an assault or foul play were noted by Forsyth County Sheriff's Detectives or in the Forsyth County Coroner's Office or GBI Medical Examiner's reports… With a finding of an accidental death resulting from a fall as recorded by the GBI Medical Examiner's Office, along with the extensive findings from the investigation of the Forsyth County Sheriff's Office, the Forsyth County Sheriff's office has closed this death investigation."
Horsford's family is not satisfied with the determination of accidental death, in part because of a second forensic investigation they paid for. According to that report, there was extensive trauma across Horsford body, raising doubt that her death was due to a fall. Members of the Horsford family told WSB-TV that they will continue to fight for a further investigation into the death of Tamla Horsford.