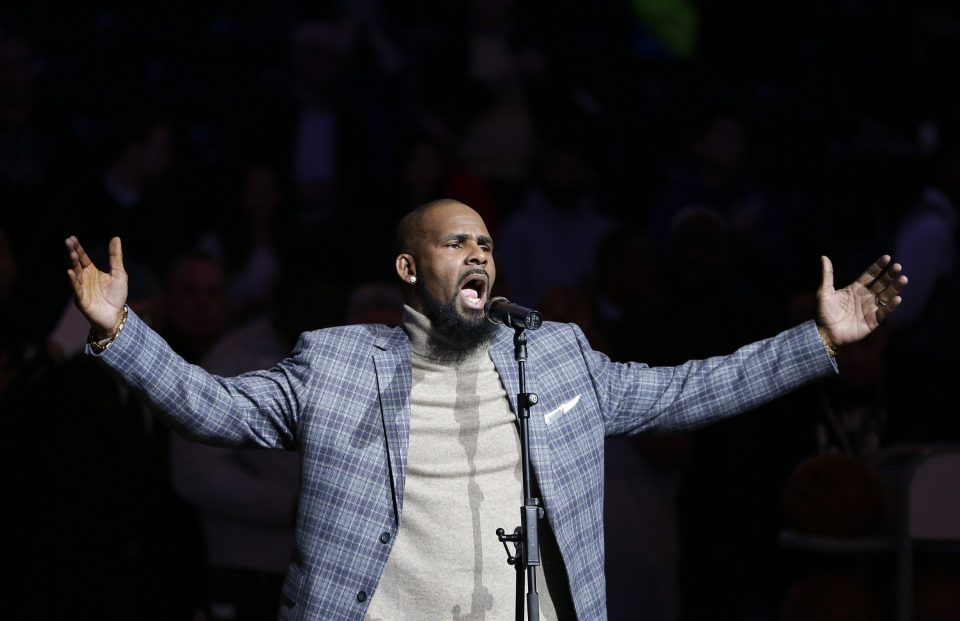 R. Kelly has come under fire again, and this time Black women and girls may finally receive the justice they deserve.The R&B singer was indicted on 10 counts of sexual abuse on Friday, Feb. 22, 2019, and it is all thanks to several courageous women.
The legal investigations into R. Kelly's loathsome actions followed the eye-opening Lifetime docuseries "Surviving R. Kelly," which aired Jan. 3, 2019. The six-part documentary produced by Dream Hampton featured interviews with young women, family members, former employees and others who were allegedly victimized or witnessed victimization by R. Kelly over the decades.
Now, with law enforcement doing its part, it is time for us as a community to do ours.
Here are five things we need to do as a community to hold ourselves accountable, to support the alleged victims and to prevent further acts of abuse against Black women and girls.
As a society, we have to stick together. When women step forward and make accusations of sexual assault, many go unheard and unnoticed. We cannot continue to shame and blame those who have been victimized.
We have to demand that all media outlets stop ignoring Black stories that need to be told. For years, White-owned media companies have ignored the severity of the allegations toward R. Kelly simply because the problem isn't affecting the White community. When it comes to standing up for those who have been mistreated, skin color shouldn't play a role.
We have to hold one another accountable. We have seen it time and time again: celebrities being given passes and allowed to do whatever they please because of their status, money and power. Many artists have seen their demise due to the lack of a strong support system of people close to them who are willing to be honest with them and help keep them grounded. Those who were a part of R. Kelly's camp and entourage, who saw the signs and chose to ignore them, are equally as wrong.
We have to stop separating the man from the art. The artist who created hits like "I Wish," "Ignition," and "I Believe I Can Fly" is the same man who allegedly participated in pedophilia and sexual abuse throughout his career. There is no separation between these two people. Even as a fan, you have to place yourself in the victims' shoes to understand their pain.
As a community, we should hold artists accountable. R. Kelly has been an adorned R&B crooner with a successful career, writing for and with many in the music industry. As consumers, we are in control of which artists we support and how we support them. We must hold his musical peers to a certain level of accountability now that these allegations have been made. We should encourage those who collaborated with him to donate their publishing proceeds to a worthy cause, such as a women's advocacy group or an organization working to prevent domestic violence or sexual abuse that could take that money and use it to serve those in need it.