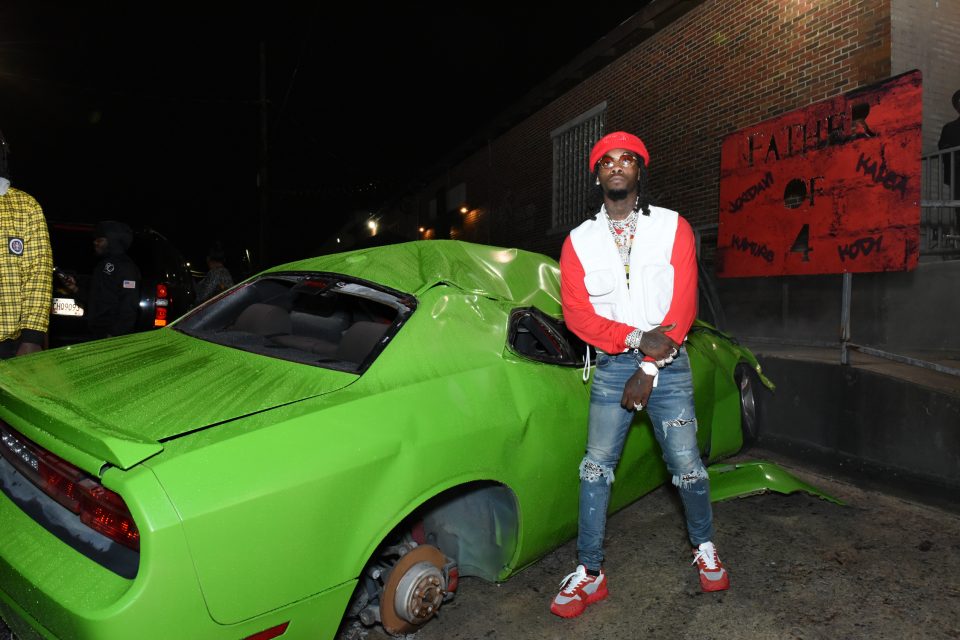 Offset's solo album is officially out. This album has been much anticipated, as Offset is the last of the Migos to release a solo project. Titled Father of 4, the album is supposed to be the story of his life, its influences and ups and downs, and how he wants to be a better man for his children and his wife, rapper Cardi B. To debut his album, Offset hosted a listening experience.
The first thing the attendees saw when they got to the venue was a recreation of Offset's tragic May 2018 car crash. The car was mangled and twisted in a way that really tugged at everyone once they realized Offset was actually in that wreckage. 
Inside the venue, there were pictures of Offset at various ages, with his children and his family. There were a few celebrities and social media personalities in the building, including Trouble, Young Dolph, Kap G and Rob from @Robiiiworld. Of the event, rapper Trouble ("Thief in the Night"  and "Bring It Back") said, "My brother kept this one real personal and real exclusive…. [I'm most excited about] my young brother being in line how he need to be and doing his thing. He's a real one. He takes care of his family, he takes care of his kids, so that's what I commend more than anything. I'm excited to see shawty getting what he deserves."
At around 11:30 p.m. we were moved to the Red Room, which is where the actual listening session took place. There were two screens on either side of the stage that showed visuals of Offset, Cardi and their family. Offset and the other two Migos, Cardi and his crew didn't arrive until around 12:30 a.m. Once they got there, it was a swarm of bodyguards and bystanders, with people rushing with their smartphones trying to get pictures and videos. Cardi stole the show with her bright red, dazzling gown and chromatic red Louboutins.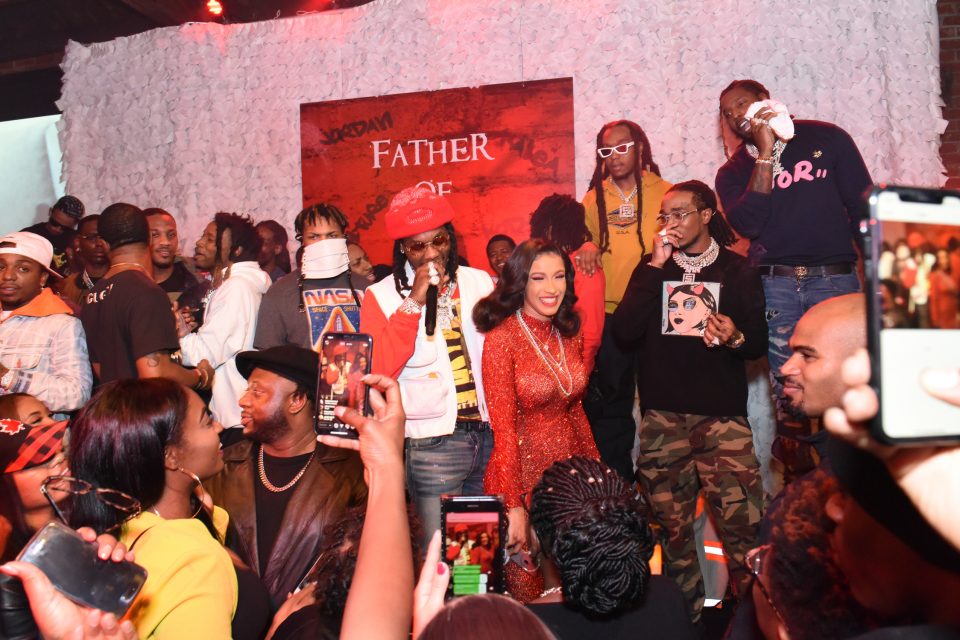 To start the show, Offset's grandfather talked about him and his impact on their family and how proud he was of his grandson. He then played some soulful tunes on a harmonica before giving the stage to the Migos and Cardi. Offset spoke a little about some of the tracks. His song featuring CeeLo Green, "North Star,"  is about rumors and how they affect his life. "After Dark" is about the dark periods he deals with, how he thinks about his life and the things he has gone through. Offset describes "Don't Lose Me" as "grown man shit." This track is a retelling of the things that he and Cardi have gone through and how apologetic he is.
After all was said and done, it seemed everyone was more than happy with what Offset brought to the table. "I felt like the album was awesome. It was a couple of songs on there that I felt he put a lot of energy into. Especially the one that he pretty much directed to Cardi B," said Kourtney Daniels, 25, of the listening session. Many people shared the same sentiment about the album and were excited for the young rapper.