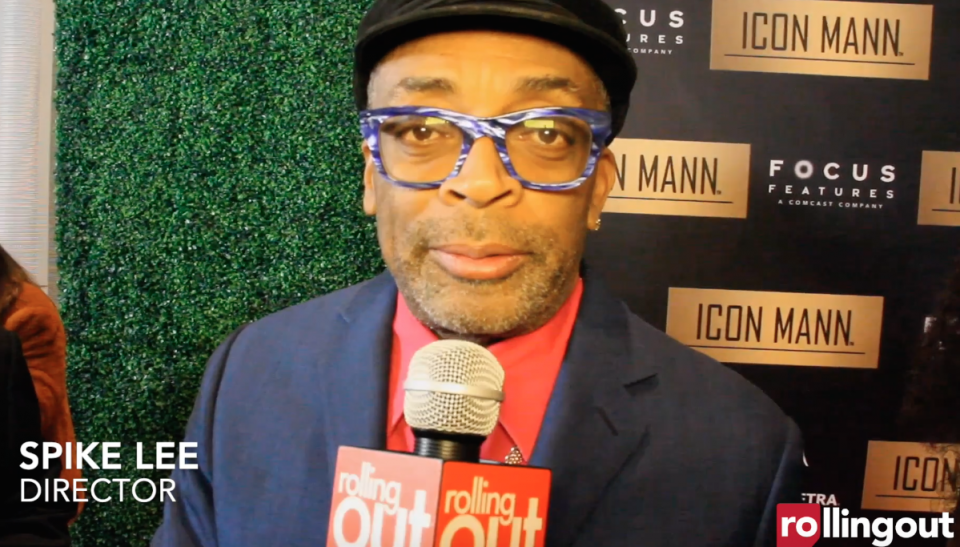 Spike Lee greeted Samuel L. Jackson and Ruth E. Carter with smiles and hugs before walking the red carpet at the Icon Mann dinner at the Waldorf-Astoria Beverly Hills. Days before the 2019 Academy Awards, Lee, Jackson, and Carter were honored at the annual pre-Oscar dinner.
For Lee, Jackson, and Carter, the dinner proved to be more than a moment to receive awards, it was an important reunion that revealed how far each talent had come in their respective careers.
In 1988, Lee, Jackson, and Carter all worked together for the first time on set for Lee's groundbreaking HBCU film, School Daze. Lee starred and directed, Jackson had a cameo appearance, and Carter served as lead costume designer.
Over 30 years later, Lee and Carter can make history at the Oscars. Carter could become the first Black person to win the award for costume design for her work on Black Panther. And Lee, although his storied career features great films such as Do The Right Thing and Malcolm X, could be the first Black person in history to win for best director for his work in BlacKkKlansman.
Before the Icon Mann dinner, Lee spoke with rolling out and shared why be believes that his time has finally come. He credits April Reign with launching the hashtag, #OscarsSoWhite in 2015. The hashtag went viral by pointing out how White actors and filmmakers were receiving the most nominations.
After the hashtag became national news, the Academy of Motion Picture Arts and Sciences, whose members vote on who gets the Oscars, decided to add diversity to its ranks, bringing in more women, minorities, and younger people in as voters.
"I have to credit April Reign with her hashtag 'OscarsSoWhite' and Cheryl Boone Isaacs, the former president Academy Motion Picture Arts and Science," Lee told our publication. "Those two strong Black women turned it around. You would not have seen the number of people of color get nominated this year without them.  And that's a fact."
Reign's impact will be felt during the ceremony as it was announced that she will attend this year's event.
"This is the first time I've been invited to the Oscars and what a wonderful year to celebrate," Reign tweeted.
Over the years, Lee created films that firmly examined culture and changed the way people think about certain aspects of life. If he brings home the Oscar and makes history in the process, it could be the icing on the cake for a career the continues to impact society through the arts.
"Walking the streets, everybody gives me love," Lee shared with rolling out. "They wish me good luck. They all tell me, bring it home to Brooklyn."