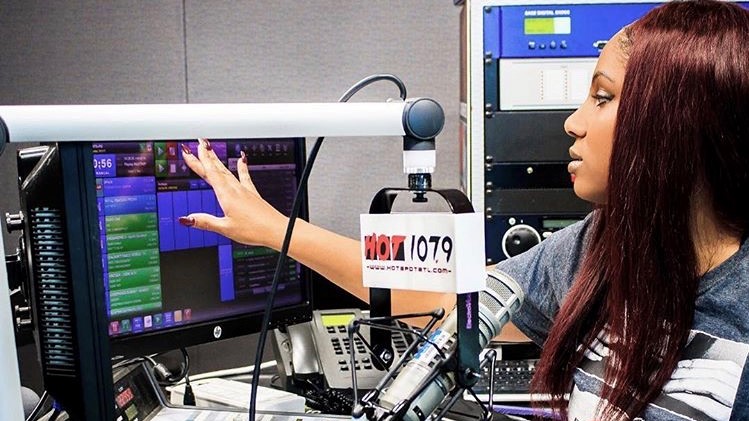 Name: Erin Rae
City: Atlanta
Profession: On-air personality for Hot 107.9
Life motto: "Keep it pushing no matter what, and keep going. Good or bad, you have to keep it pushing."
Role model: Angie Martinez is a big role model for me. She has had such a great career by remaining relevant without compromising herself.
How do you balance being a radio host and an entrepreneur?
I think working in radio serves as a great platform to push my brand to the next level. Many people don't know that I have my own perfume line called, DeJour. Although being in the radio industry and having a perfume line is in two totally different lanes, they both work together to make my brand bigger.
Have you ever been told "no" about a dream? If so, how did you handle it?
I've been told no so many times that I stopped asking for permission. I just go with my gut and suffer the consequences of my decisions later. I learned that no one ever really sees your vision the way you do. Until you bring it to life, they never will get on board. You will get a million "no's" before you get that "yes," so keep it pushing.
How do you remain humble in such a competitive industry?
I think in my field you have to have a little bit of an ego to do what I do. You have to have a balance between being humble and having an ego. Knowing that there's always someone that wants to be where I am, is what keeps me humble; because it could all be over at any time.
If you could use your platform to bring light to any subject outside of what you already do, what would it be?
I'm actually working to bring more attention to body image for women, and how it has such a negative impact on our young girls today. Making them want to have the perfect hourglass frame.
If you could interview any celebrity who would it be and why?
Kim Kardashian is one person I would really like to interview, because of her influence on girls and how they look up to her. Going back to the previous question, I think it would help bring light to how girls view themselves in today's society.
What excites you most about moving forward in your career?
I'm still growing in my field and seeing where my career is going truly excites me. I have so many things I'm working on and believe me, I will be a household name soon.