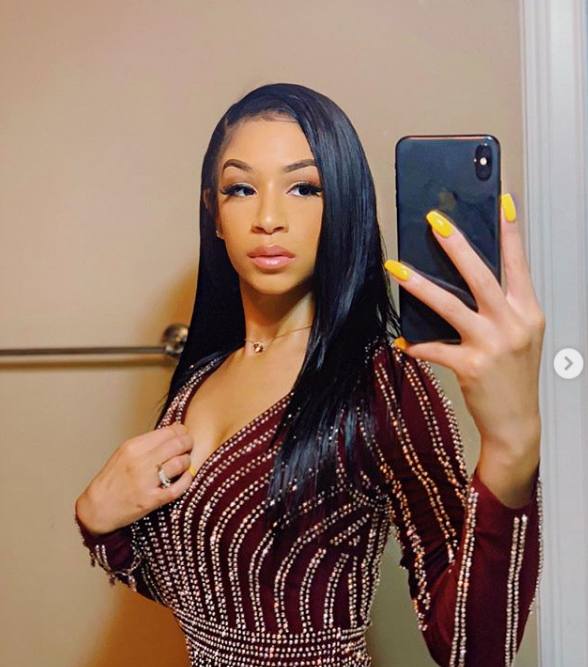 It looks like the fact that Deyjah Harris enjoys flossing her new outfits, hair and makeup on Instagram has one man all in his feelings.
One male tried to come for rapper T.I.'s daughter about her proclivity for showing herself off to her 1.2 million Instagram fans. But, as you will see, teen Harris didn't need her trap music-producing father and Grand Hustle boss to snatch off the man's scalp. She showed off her own skin-peeling abilities when she unloaded on the man on IG.
Deyjah Harris, the daughter of Tip and Tiny Harris, who became internationally famous via the "T.I. & Tiny: The Family Hustle" reality show, has not tried to hide the fact that she is still a teenager. In fact, Deyjah has it written on the cover of her IG page for all to see before they even click on her photos: "I AM 17."
https://www.instagram.com/p/BuHjgyrAw2O/?utm_source=ig_embed
Instead of simply bypassing Deyjah Harris' profile and keeping it pushing, IG user @b_zooee tried to check her and other young women who have a propensity to dress like her: "Females like this is why n—– go to jail. We gotta make a law where chicks can't use makeup til they 18. I'm tired of this s—," the man wrote.
Deyjah Harris' immediately clapped back at the man for trying to flip the script on who is at fault when older perverts hunt down and prey on teen girls. She wrote:
"N—– go to jail because they pigs, and aren't right in the head, not because someone is wearing makeup. You think I'm not supposed to wear makeup because of n—– and their perverted mind? Man (middle finger) y'all!!!! I don't live for y'all nor do I wear makeup for y'all. This comment is quite imbecile and shows a lot about you and your way of thinking. We gotta make a law where irrelevant a– men just leave women alone, mind their business, and more importantly stay in their place. Have a bless and highly favored day."
In what will be a surprise to some, an actual debate broke out under Deyjah Harris' post, with mostly women excoriating the man for being a "pervert." Others believe that Harris is much too young to dress the way she does.