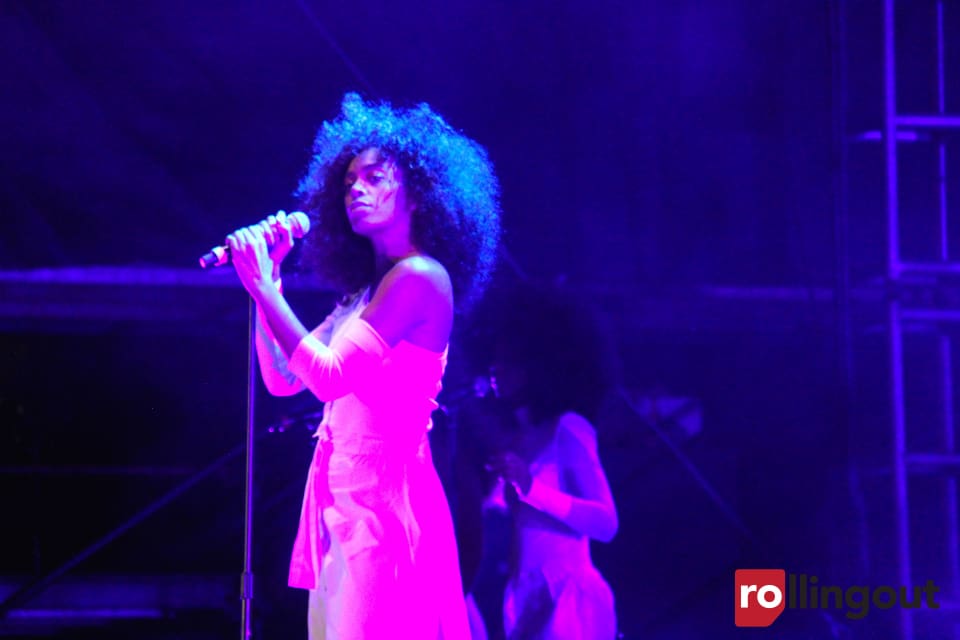 CORRECTION: An earlier version of this story incorrectly reported that Solange Knowles had bought this site. The version below has since been updated and corrected. We apologize for the error. ~ ro
Fans are here for whatever Solange is ready to deliver.
The beloved singer-songwriter sent her social media into delirium after sharing Instagram and Twitter posts announcing the launch of her new page on BlackPlanet. The A Seat At the Table lyricist is suspected to be using the platform for the rollout for her upcoming musical project.
The performance artist told her 3.7 million Instagram fans about her postings on the iconic social media platform and Black online community that was originally created in 1999. The page will include links, features images, GIFs, a looping futuristic video and cryptic texts like: "When your body is all you have you best take care," and "How much of ourselves do we leave at home and how much do we carry with us forever?"
The singer also told her 4 million Twitter followers that they can "find me on black planet!! (sic)"
find me on black planet !! 🖤🖤 https://t.co/HUFJxjhtuY
black planet 4 evaaa ⚫️ pic.twitter.com/5XgucUBPXC

— solange knowles (@solangeknowles) February 26, 2019
A slew of Solange fans immediately let her know that they are here for it.
Lemme tell you: Whatever my good Cancerian sis Solange has for us, I'm 100 percent ready for. pic.twitter.com/Fgs3cchXlp

— Dani Kwateng (@danikwateng) February 26, 2019
The Houston-born Solange Piaget Knowles, 32, took a reprieve from social media back in October 2018. Her return has all the pomp and circumstance of a parade, as it was announced on Monday, Feb. 25, that she will grace the spring 2019 cover of i-D magazine. The announcement of her takeover of BlackPlanet on Tuesday culminated her week of crowning glory.
On her BlackPlanet page, Solange also released new images of herself outfitted in cowboy boots, along with a woman showing off her gravity-defying skills on a stripper pole. There's also a link to her live tour dates, which begin in May. However, they are all in Europe.
Solange fans are losing it in anticipation over her upcoming projects.
SOLANGE IS COMING TO KILL US ALL pic.twitter.com/hfBTJid1wc

— sarah 🧸 (@sariyaye) February 26, 2019
no idea what solange is cooking up, but i'm doing my stretches anyway. pic.twitter.com/JFWlw7xW2l

— Kimberly Drew (@museummammy) February 26, 2019
Solange said we're reactivating our black planet accounts.

— soft chocolate. (@Rho_torious) February 26, 2019
I don't say this often but I feel like Solange is musically coming for our necks this year. pic.twitter.com/mDEOPj5lwl

— Josh Rios (@Joshochos) February 26, 2019
Solange is really about to turn this year around. God bless her!

— Clarissa Brooks (@ClarissaMBrooks) February 26, 2019
solange is here to save black history month.

— shefon. (@shefontaylor) February 26, 2019