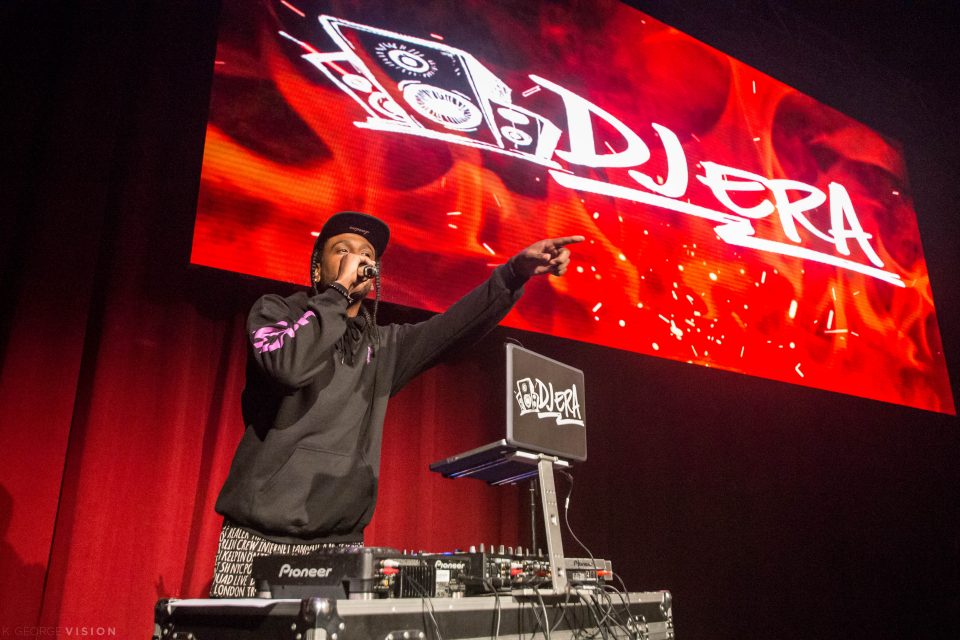 DJ Era
Name: Kevin Cox
Hometown: Los Angeles
Current city: Atlanta
Genre: Hip-hop, R&B
Rolling out recently caught up with DJ Era. Read the interview below to learn more about this international tour DJ, his musical influences and how far has music taken his career around the world.

When did you start DJing?
I started out 14 years ago in 2005, my freshman year at Morehouse College. I took my student refund check, didn't buy any books for that semester, went on craigslist & cashed out on a pair of 1200 technics for $400, then hit Guitar Center for a cheap mixer. The rest is history.
What or who were your early passions and influences?
Of course, the Death Row days. I'm also a huge fan of the "crunk" Era. The dirty south BME Click, Lil Jon will always be in my heart. He's the reason I moved to ATL. I was all about being a part of that culture! Funny how we're friends today and I tell him the story all the time.
Where are you spinning right now?
International, U.S, all over. Just got off tour with Maxwell and Marsha Ambrosius, Super Bowl Weekend and NBA All-Star Weekend.
ATL Residencies: Suite Lounge, Oak Atlanta, Revel, Compound, Cafe Circa and Koo-Koo Room.
What music or genre do you usually start with when preparing for a set?
Ladies first! Always! Can't have a party without getting the ladies right first and foremost!
What's one musical experience that changed your life?
Touring with Chris Brown and August Alsina in South Africa. 20,000 people, outside in the rain. Rockin'.
How far has music taken you around the world?
I'm on my third passport book and I have been to over 30 countries, visiting every continent but South America & Antartica. It's an amazing experience to travel the world doing what you love. Definitely a blessing.
Name three musicians who you believe changed the world.
Dr Dre, Michael Jackson and 2Pac.
What is the most overplayed song by most DJs? 
Too Short "Blow The Whistle" or Jay-Z "Public Service Announcement."
Where can people stay connected with you?
Twitter: @DJ_Era, Instagram: @goDjEra, Facebook: goDjEra, goDjEra.com