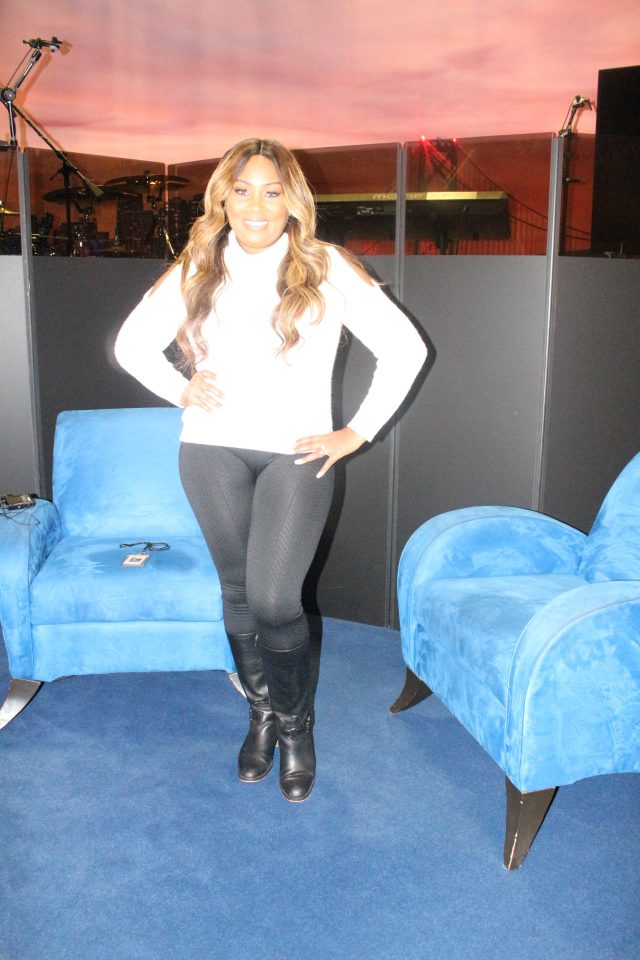 Gospel singer and social media sensation Lexi Allen is one of the funniest women in gospel music. When she's not making people laugh via her YouTube skits that have garnered over 30 million views, you can faithfully find her hilariously encouraging the saints to get their butts to church every Sunday on her Instagram platform. Last year, Allen returned to her gospel roots and dropped her debut album on Motown Gospel, "Just Listen" after a six-year hiatus. She also recently released a lovely remake of Quincy Jones' "Tomorrow (A Better You, Better Me"), originally performed by Tevin Campbell, earlier this year.
"Motown Gospel signed me. I'm so glad to be with that label, where you'll find Tye Tribbett, Brian Courtney Wilson [and] Tasha Cobbs Leonard. I'm just so excited to be a part of that crew," Allen shared. "We put out an album called Just Listen and worked with some great producers, Eric and Anson Dawkins, Dana Sorey who works with Miranda Curtis and Jason Nelson — if you know gospel music, you know these names. And, I'm just proud. I love the album, I think it's great. It's not something you'll lay out on the floor and [shout to], you're not going to do all that. You're going to sit up in your car and [vibe], and it's going to give you a good word and a good feel. I haven't loved every album I've done in the past, but I love it!" she exclaimed.
Rolling out caught up with the singer to discuss more about her album, a very serious health scare she encountered late last year, the healing process she underwent to help her get back in the studio after the death of her husband, and much more. She also was very excited to talk about Desirae (her engagement ring) and share the news of her upcoming Caribbean nuptials with her new beau.
Check out the exclusive video and let us know what you think in the comments section.
Lexi can be found on all social media outlets @LexiTelevision and via Facebook at Lexi Allen.
Check out the video interview on page two.