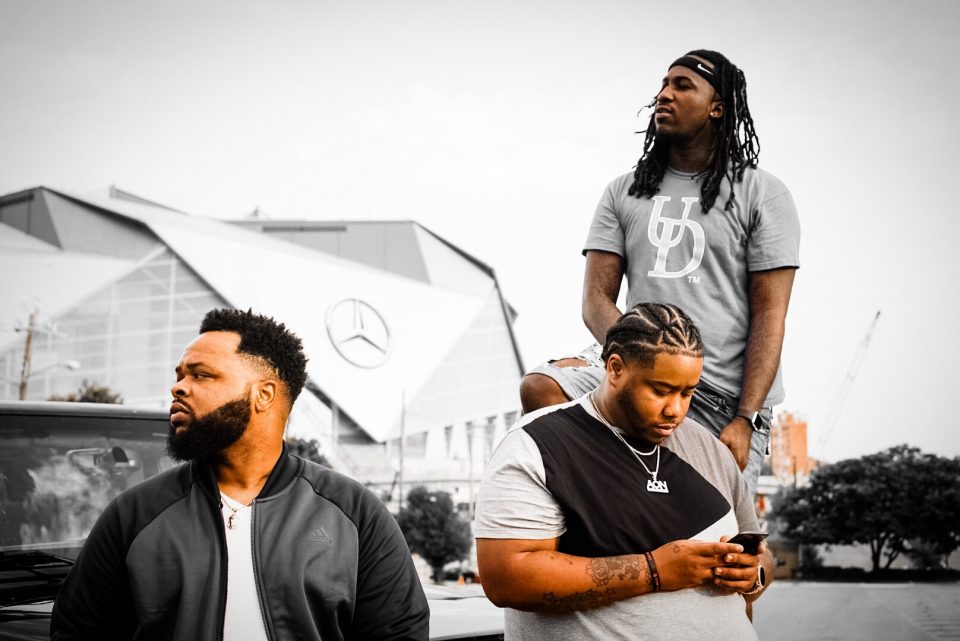 "Twin Beatz" co-hosts Adore Rae and Queen Regine recently sat down with the Atlanta rapper Mykko and his producers at rolling out studios.  These producers are Terrell Gibson, who goes by Cooley Beats, and Demetrius Sims, better known as Hero the Producer. Cooley and Hero call themselves "duet-producers" because they are brothers who collaborate creatively when making beats.
Read the exclusive interview below.
Cooley and Hero, why do you call yourselves duet producers?
Hero the Producer: Believe it or not, we are brothers. It was just natural because who doesn't want to do business with family. It is genuine because we will always have each other's back.
Was music a big part of your upbringing?
Hero the Producer: We [are] both musicians. [I] have been playing drums since I was three. I play bass and piano now. My dad does too. My mom, grandmother and aunt are also singers. We just came up into a family full of musicians.
Cooley Beats: Pretty much. I play what he [does] and what he doesn't do I do. We tag team everything. It's a double deal.
Mykko, what is your take on the music industry and your position in it?
Mykko: It became where the beats [carried] the artist. Back in 2009, we cared about how the bass dropped, or how strong the hook is and who can we get on the song. Now, I can just hit Cooley or Hero, whoever my go-to producer [is] and let them know what type of beat I am looking for, so we would get in there and make this type of beat together so it can be two sounds and one snare. … I put a twist on it every time. Me personally, all I gotta do is sing and rap.
What mental skills should artists coming up in the industry possess?
Mykko: You got to be self-driven. You have to pray a lot. The industry [is] just like the streets. But if you [are] not from the streets, you have to be ready for spirits, the different type of people, shady business, disloyalty, losing people and gaining new people. … You got to come in here headstrong and mentally focus[ed] because you can't come in here with emotions. You will get hurt.
What is your creative process?
Hero the Producer: It's really like a brotherhood because it is just genuine vibes when we come in [the studio]. We [are] 100 percent sober, and we [are] just working. It's not an over-the-top process. … We knock out six or seven records in four hours in the studio, and they all would be smashes. Just genuine vibes.
Mykko: I might fire a candle up because I don't smoke, and my whole vibe is like to me. … My spirit is just unique.