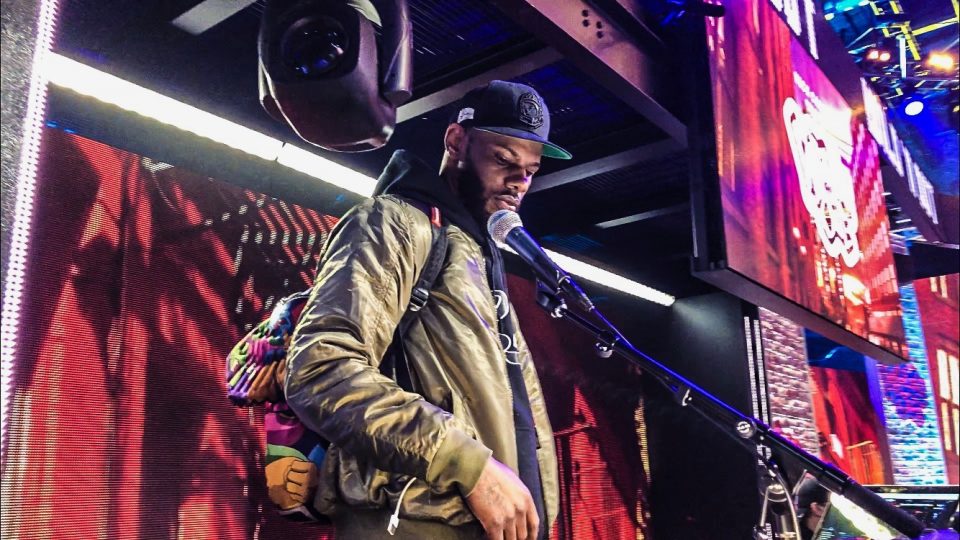 DJ Ant Durty
Name: Anthony Kelley
Hometown/Current city: Atlanta
Genre: Hip-hop, R&B, Top 40, Afro Beats and Reggae
Rolling out recently caught up with DJ Ant Durty in Atlanta.
Read the exclusive interview below.
How did you come up with your DJ name?
I have been DJing for about seven years. It was given to me when I was in a rap group. They gave me the name Ant Durty.  I added DJ in front when I got on a turntable and a legend was born.
What or who were your early influences?
My early passion was to be a rapper and then a producer because I always had love for music, which led me into being a DJ.  I always had an ear for music.
How would you describe your style of DJing?
Like a roller-coaster ride.  I'ma take you everywhere and give you everything. Put ya seat belt on.
What's your process for selecting songs to play during your sets or at a gig?
Read the crowd.  I have been blessed with an ability to know what they need to hear next.
What music or genre do you usually start with when preparing for a set?
It all depends on the environment, … on the females versus males, the set time and the body language. You gotta build them up for the big record and then go crazy.
Provide 10 songs in your playlist that would create the perfect musical experience.
"Leave Me Alone" by Flipp Dinero
"Ye" by Burna Boy
"Put A Date On It" by Yo Gotti
"A Lot" by 21 Savage
"Boo'd Up" by Ella Mai
"If" by Davido
"Birthday Song" by 2 Chainz
"Booty" by Black Youngsta
"Wake Up in The Sky" by Gucci
"Freestyle" by Lil Baby
What's one musical experience that changed your life?
When I got my own one-hour set at the Tabernacle at the 21 Savage concert. I went crazy!
Name three musicians who you believe changed the world.
Michael Jackson, Sam Cooke and Tupac Shakur.
List three DJs you admire who made an influence on the DJ culture. Why these three?
DJ Khaled. Once he got a record deal, he showed us how to diversify as a DJ. The second would be DJ Drama because he created the mixtape game in the South. The third would be DJ Jazzy Jeff — to this day one of[the greatest when it comes to the fundamentals.
Who is your favorite producer of music? Why?
Dr. Dre because he created a movement with the whole West Coast sound. The second would be Pharrell because he created his own sound. The last one would be Timbaland because I admire his sense of originality.
Where can people find you spinning? 
People can find me spinning in the Atlanta area at Alibi Lounge, Aurum Lounge, Elleven45 Lounge, DayDreams Fantasy Lounge, VODS Lounge and Bistro, Gold Room, Opium, and Sudo Bar & Grill.
How can people stay connected with you?
Instagram @DJAntDurty.