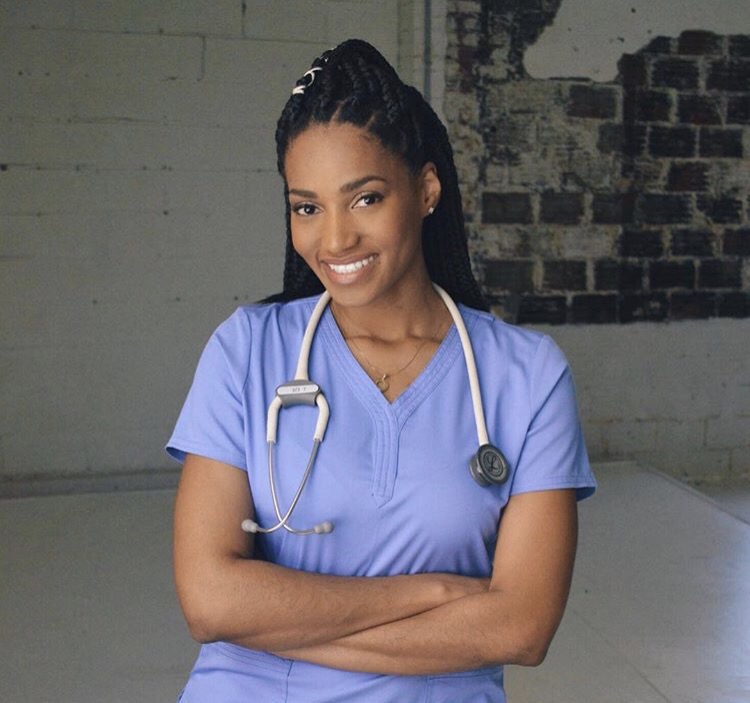 Julia Eze is a nurse practitioner and entrepreneur from Decatur, Alabama who's well on her way to setting new health education standards around the country. Though Eze realized her calling as a nurse, little did she know that her passion would one day develop into an empowering social network, which is known today as The Nurse Link™.
In honor of Women's History Month, rolling out spoke with Eze about her business endeavors and some brief health advice.

How did your personal brand on Instagram come about?
I started my social media page @TheNurseJulia as a means to educate people about their health, especially those of color. So, I began making videos sharing national guidelines about health disease prevention. I knew that people use their phones constantly and felt it would be a great way to spread some powerful information.
[Once I started spreading news on my page], lots of up-and-coming nurses flooded my inbox [with questions and advice]. So, fall of 2016, I sat on my couch and thought, I'm going to do a mixer and start an organization for nurses.
So, tell us a little about The Nurse Link™.
The Nurse Link™ connects current, future and aspiring nurses for mentorship, networking and empowerment. We host interactive expos and [provide up-and-coming nurses] with the motivation and resources needed to be successful.
Since 2017, we've hosted six events nationwide, hitting major cities such as Atlanta, LA, NY, Miami and more. However, I'm most excited about the upcoming expansion of the brand to our new digital platform.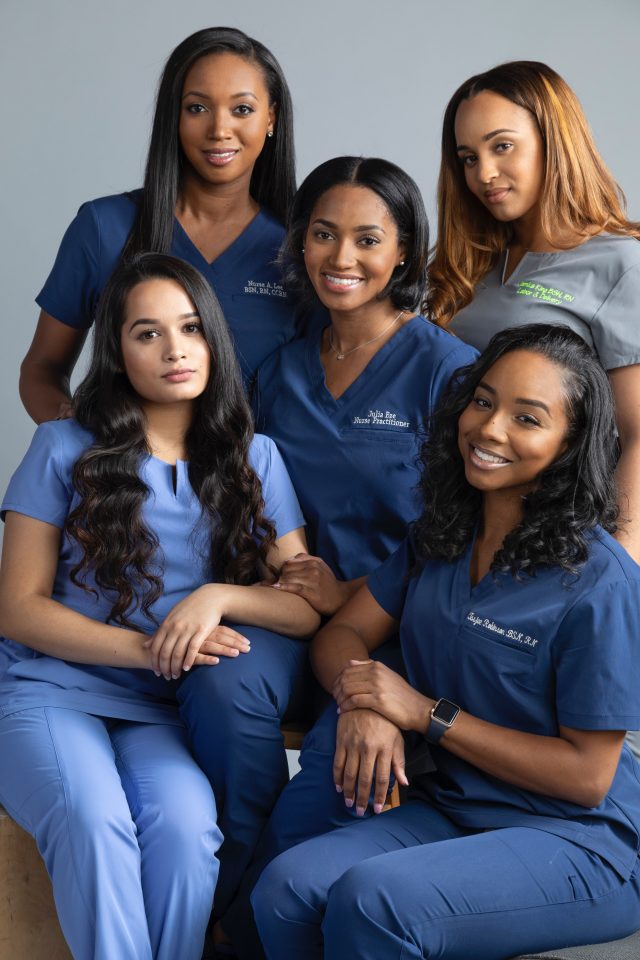 What's some health advice for the Black community?
African American men and women die disproportionately from higher numbers of chronic conditions such as heart disease, high blood pressure, diabetes, high cholesterol, etc. These conditions are preventable, however. For example, one may manage type two diabetes with proper diet and regular exercise.
I also believe [we could narrow] barriers such as health illiteracy, lack of resources, advocacy and access to care … [to combat] this ongoing issue.
How often should people see their doctor?
See your doctor at least once a year for your annual physical. Be your own best advocate and make your health a priority.
What's an ideal exercise regimen for anybody?
I suggest 30 minutes of moderate to vigorous exercise, three to five days a week. That can drastically reduce risk for chronic conditions. Focus on doing activities that raise your heart rate like aerobics, jogging, brisk walking, etc.
Do you ever cheat on your health? 
Yes, probably like once weekly, but in moderation. I cheat with fried food, being that I'm from Alabama. Popeyes is the spot.
For the youth, is there anything we do that seems healthy, but isn't?
Smoking hookah is not a safe alternative to smoking cigarettes. Hookah smoke has harmful toxins and carcinogens known to cause bladder, lung and oral cancers.
Lastly, where can people find or follow you?
You can follow me on IG: @TheNurseJulia and visit my website at www.TheNurseJulia.com.