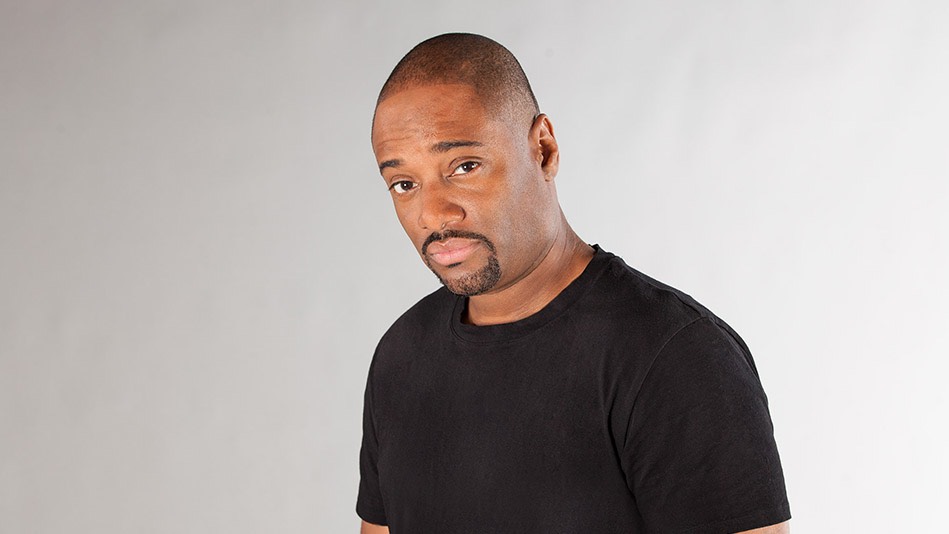 Charles Malik Whitfield is arguably one of the best actors in the game with numerous starring roles in prime-time shows and feature films. Many remember his moving portrayal of Otis Williams in the Emmy-winning mini-series, "The Temptations."
Later this year, fans will watch him alongside Uma Thurman on the upcoming Netflix series, "Chambers." Currently, he is a series regular on Tyler Perry's "If Loving You Is Wrong," and a recurring guest star on this season of "Empire." He is also the star of Bounce TV's "Last Call," a comedy that producer Roger Bobb describes as "the Black Cheers."
During a chat with rolling out, Whitfield explained how "Last Call" is different from the '80s sitcom. "'Cheers' doesn't speak about any Black people's issues," he said. "Beef stroganoff and fried chicken are just two different things. Our season and our spin on it is just different than what 'Cheers' is.
"'Cheers' is a beautiful show in its own right, that everyone has gotten to enjoy. I think that a lot of people will be able to enjoy this ['Last Call'] too. It's not trying to mimic, but it has a similar structure. But it does allow the access and accessibility of these characters and understanding them when they walk in, that everybody kind of does need a place or has a place that they go to."
Whitfield plays an ex-NFL player whose former manager absconded with his money, leaving his bar as his only asset. He and his co-stars, Carl Payne, TC Carson and Brely Evans, laugh through the trials of life.
"That's kind of where the show takes you. Especially for my character, they might have taken everything, but they forgot something," he said. "So, with the something that they forgot, we're going to make it work. You slowly get to kind of delve into the characters a lot more and get to a little more backstory versus just the flash of jokes, and the one-liners."
He also shared some wisdom he has gathered during his career. "None of us are finished products We're always continually growing and I think that that's what these characters kind of bring together with each other. They kind of highlight each other a little bit," he said.
He concluded, "So that becomes really enjoyable and I think that that is ageless because you can't put an age on that. Some people say, 'Oh, at this age you should be doing this, or at this age, you shouldn't be doing that.' There's no such thing. You want to do exactly what you want to do if it moves your spirit. If your spirit says, I'm ready to move on to do something else, then that's what you're going to do."
The season finale of "Last Call" airs Monday, March 18 9 p.m. EST, 8 p.m. CST on Bounce TV.