"Real Housewives of Atlanta" star Cynthia Bailey should be frazzled and anxious right now, but her mood is mellow. This despite the fact that she is currently embroiled in a friendship-killing scandal with fellow cast member NeNe Leakes that will play out on the season-ending reunion show on March 24.
The former model, now more than ever, refuses to wallow in negativity. Bailey was introspective as she reflected on her fortune of having a potentially devastating tumor removed from her upper-back at this time last year.
Bailey, 52, had a non-cancerous lipoma tumor that she insinuates could have not only changed her life, but ended it had it been left untreated.
She posted photos on Instagram of her back during a gala with the surgery scar covered with a bandage along with the huge tumor that was removed.
"Last year this time, I had a lipoma tumor removed from my back. Thank God it was non-cancerous," she shared on Instagram. "However, I can't help but wonder sometimes what if it had been. My life could have changed overnight. Woke up feeling so blessed and full of gratitude this morning."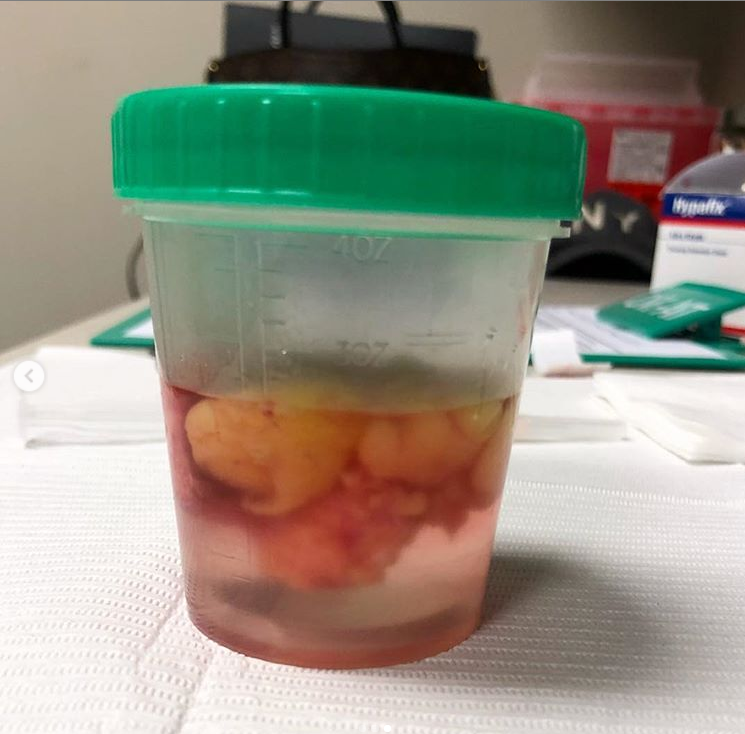 "I choose to focus on things that are healthy for my mind, body, spirit and soul. Remove all stress and toxicity. When God wants your attention, he will get it. At first, it may be a tap on the shoulder, then a punch in the shoulder, and then he may kick you down. Thank you God for continuously blessing me, and directing me towards love, light, and peace. I am forever humbled and grateful to you.
"Not my will but God's will be done," Bailey added.
Bailey is currently contemplating marriage with boyfriend and ESPN sports reporter Michael Hill. Her current state of nirvana comes after she swore off marriage permanently after getting divorced from Peter Thomas in 2017