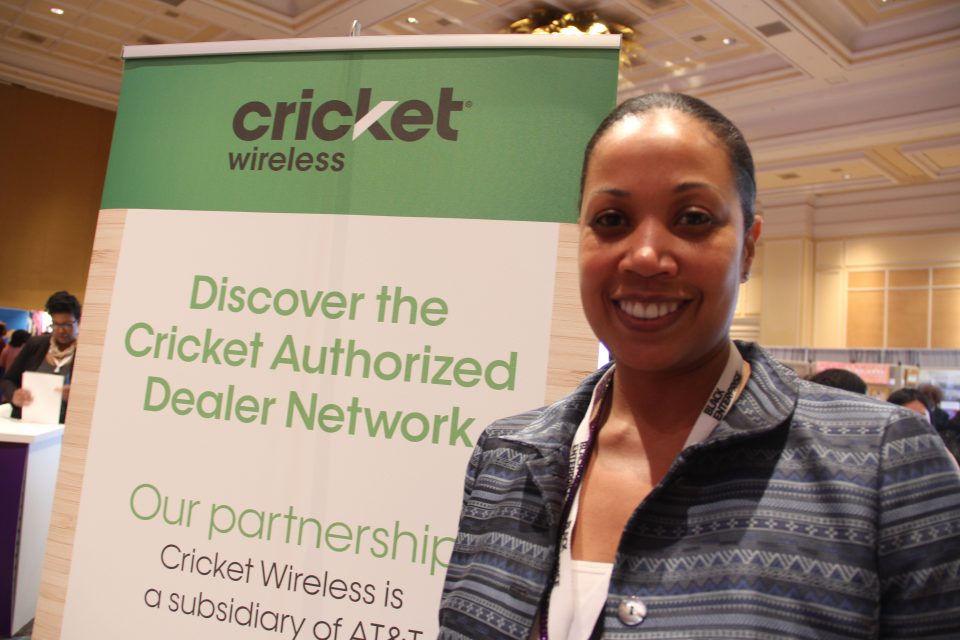 Karri Parks, the director of digital experience for telecom titan Cricket Wireless, couldn't help but be amazed by her unique and invigorating experience at the Black Enterprise 2019 Women of Power Summit in Las Vegas.
"This conference has been so amazing. First of all, to walk into a room full of women who look like me and who are in a similar position as I am, it was beautiful, and really we are here to grow and to bond together," said Parks. "This is a sisterhood. It's like walking onto an HBCU campus."
Exhilarating experiences such as the BE conference have helped to further empower and embolden Parks to strive for the next level in her career and to continue to seek out new experiences.
This is the advice she gives young, up-and-coming women seeking to stake their claim in corporate America:
"Don't be afraid to try new things," she said. "Everybody messes up. There is a lesson to everything that you do. You take that lesson, whether you are successful or not, and build it into your program for the next time and you will continue to grow and be happy. But do try new things."
Parks also implores young women on the job to "take time to understand what their business goals are and to find ways to get there in the most efficient ways possible."
Parks cautions against becoming obsessed with trying to achieve a certain work-life balance on a moment-to-moment, day-to-day basis, which might bring about its own set of stressors. More importantly, Parks believes, is to realize that some things are going to supersede other aspects of your life at different points.
"It changes from day to day. There is no such thing as balance. Some days there is more work, some days there is more life. My job is to make sure that those days even out at the end of the year," Parks advises. "But it is really interesting to try to grow with the company as well as grow professionally and be able to keep your personal and spiritual sense."
Just as urgent, Parks advises, is to ensure that whatever path you choose or how much workload you decide to haul that, at regular intervals, you take brief self-care moratoriums during the day in order to decompress and reestablish your equilibrium.
"You have to take time to dedicate some portion of your day to you," she said. "Just being you, being centered and recognizing what is really important."
Parks also advises young people to incorporate financial frugality into their regular lifestyle and to plan for retirement early on in your career. "Oh my goodness! Save!"
Parks said. "Invest in a 401K; retirement will be here (before you know it)."