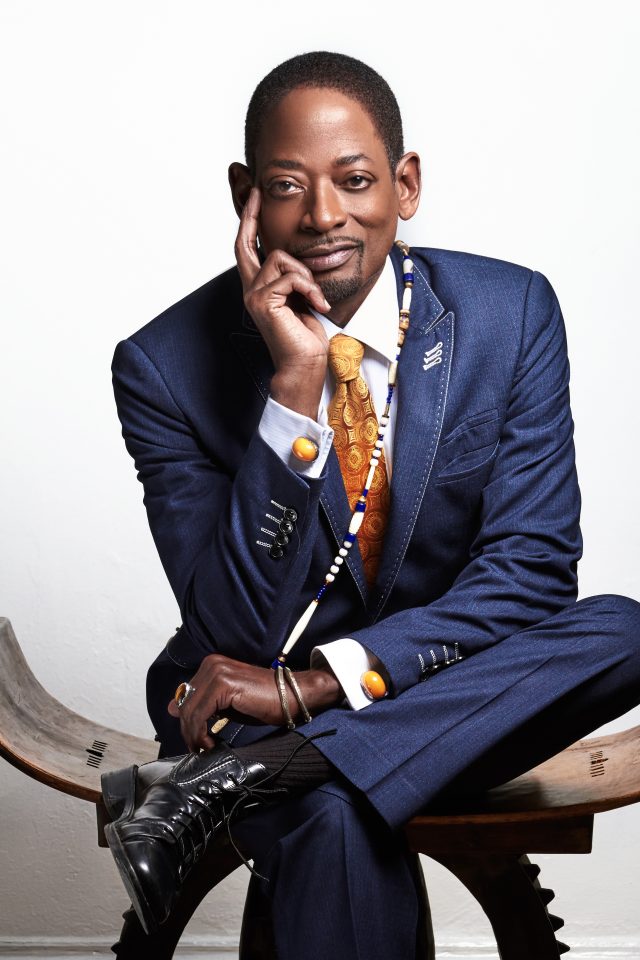 Terrence "T.C." Carson is best known for his portrayal of the debonair Kyle Barker on the hit '90s sitcom "Living Single," but he is also an accomplished jazz vocalist and voice-over artist.
In 2017, Carson fans were ecstatic to see him return to television in a recurring role on
the OWN drama "Greenleaf." 2018 brought appearances on CW's "Black Lightning," "Star" on FOX, ABC's "Nashville" and BET's "The Quad." Currently, he plays a charming and distinguished gentleman named, Arthur, on Bounce's newest comedy series, "Last Call."
Carson shared some insight with rolling out about his character, the show, and if a "Living Single" reboot is on the way.
"He [Arthur] is a retired Army vet who had a successful business," Carson said. "He's retired from his business, turned it over to his kids, and he's recently widowed. He's got nothing but time and a little bit of money."
American culture's fascination with looking and living young is something the seasoned actor wants to dispel as viewers watch him in action. He hopes to initiate "a different conversation about aging in this country. Because I think people think when people get a certain age, they're useless," he said. "And my whole thing is Arthur's got a little bit of money. He looks good. He should be, like, the man. The most interesting man in the world."
Carson's ability to adapt is a hallmark of his longevity. He acknowledges that filming "Last Call" was an adjustment for him. "It's a different kind of shoot for me because the business has kind of changed," he said. "When I was doing 'Living Single,' we would take a week to do one show. We'll come back, you rehearse, you come back, they look at it, they make changes, you come back, rehearse again, they look at it, they make changes. We do that for three days then we tape on the fourth day. With this incarnation of how they're working now, we did three shows a week.
"It took me a minute to figure out how to change my process so I could get where I needed to get to quicker because I wasn't used to having to work that fast to create moments and create a character. It took me a few shows to kind of figure it out. I'm still figuring it out. The great thing is that Roger Bobb and the crew and everybody, they knew what they were doing, so they were able to help us get through what we needed to get through."
The question on our minds remains: will there be a reboot of "Living Single"?
"If the dollars are right, absolutely. If the money is right, why wouldn't I want to go and work with my friends again? That's a no-brainer," he shared. "I will give the line that Kim Coles gives: 'I have been neither contacted nor contracted.' "
Follow TC Carson on Instagram @officialtccarson and at TC Carson on Twitter, Facebook and YouTube.
The season finale of "Last Call" airs Monday, March 18, at 9 p.m. EST/8 p.m. CST on Bounce.