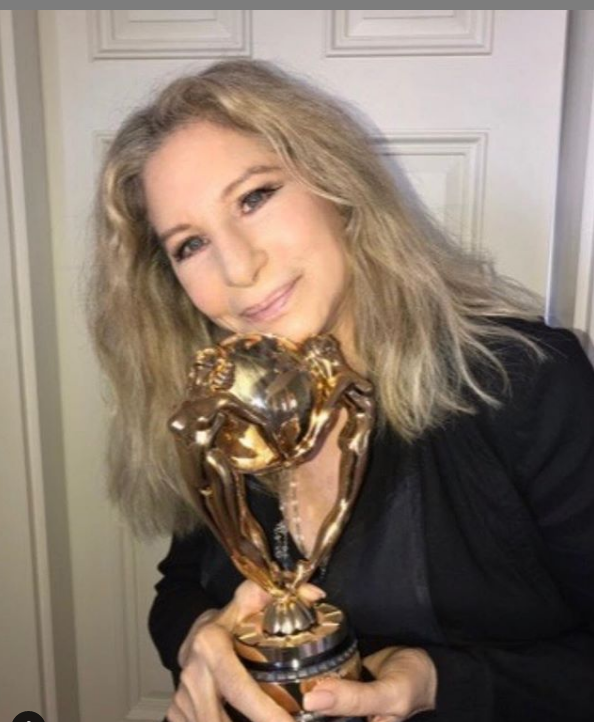 Legendary singer and actress Barbra Streisand is being bombarded with criticism after saying two men who have accused Michael Jackson of sexually abusing them were "thrilled to be there" by Jackson's side during the years of alleged pedophilia.
"You can say, 'molested,' but those children, as you heard say [the grown-up Robson and Safechuck], they were thrilled to be there," Streisand told British paper The Times. "They both married and they both have children, so it didn't kill them."
Streisand was referring to Wade Robson and James Safechuck, the main subjects of the tide-turning documentary "Leaving Neverland."
The documentary, which premiered at the Sundance Film Festival in January and then ran on HBO in February, details excruciatingly how the little boys were allegedly groomed by the King of Pop for the child molestation and the immense emotional toll the abuse took on their lives.
To be fair, Streisand conveyed to the newspaper that she definitely believes the two men, saying that their abuse "was too painful."
However, Streisand acted as an apologist for Jackson, characterizing MJ as "childlike," and that Jackson's alleged targeting of children satisfied "his sexual needs."
"His sexual needs were his sexual needs, coming from whatever childhood he has or whatever DNA he has," she said.
Streisand was slammed as soon as her comments reached the airwaves.
Streisand was also blasted for saying that she felt bad not just for the children, but Jackson as well. She also blamed the children's parents.
"It's a combination of feelings," she said. "I feel bad for the children. I feel bad for him. I blame, I guess, the parents who would allow their children to sleep with him. Why would Michael need these little children dressed like him and in the shoes and the dancing and the hats?"
Below is a sampling of the criticism directed at Streisand for her choice of words.
Barbra Streisand on Michael Jackson… pic.twitter.com/eK2cNHEid4

— Rebecca Theodore-Vachon 🇭🇹 🇩🇴 🇺🇸 (@FilmFatale_NYC) March 23, 2019
https://twitter.com/realTylerZed/status/1109445072767062018?ref_src=twsrc%5Etfw%7Ctwcamp%5Etweetembed&ref_url=https%3A%2F%2Fwww.buzzfeednews.com%2Farticle%2Fsalvadorhernandez%2Fbarbra-streisand-michael-jackson
Barbra Streisand had such a long running program before getting cancelled. pic.twitter.com/CXUHPqoDDT

— Sean Holihan (@SeanHolihan) March 23, 2019
https://twitter.com/awmccall/status/1109124019536777216?ref_src=twsrc%5Etfw%7Ctwcamp%5Etweetembed&ref_url=https%3A%2F%2Fwww.buzzfeednews.com%2Farticle%2Fsalvadorhernandez%2Fbarbra-streisand-michael-jackson