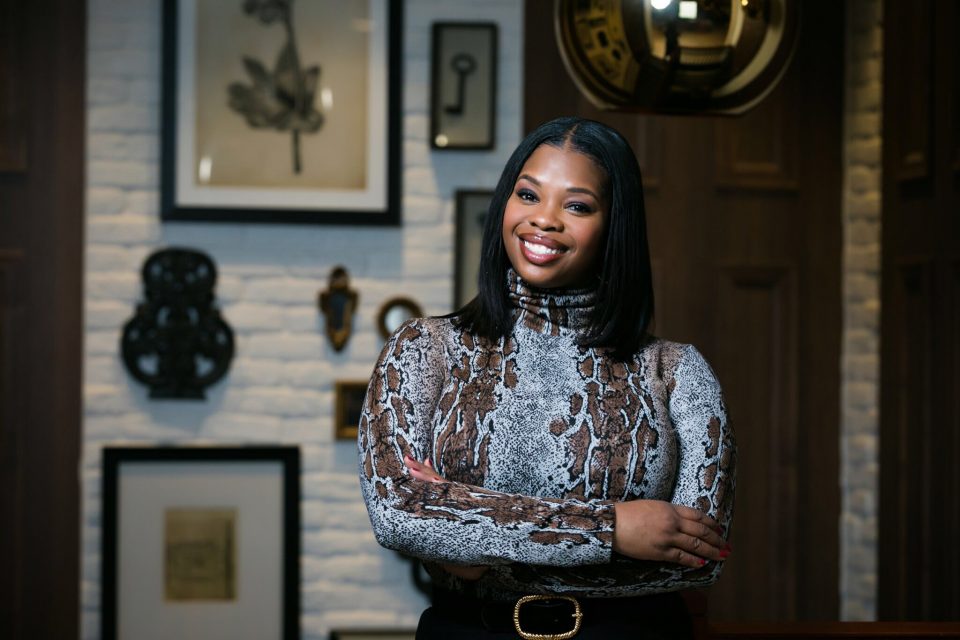 Jasmine Crowe is using her superpowers of vision and service to foster change and bring awareness to pressing socioeconomic issues such as poverty, education and hunger.
In January 2017, Crowe created a technology company that aids in the elimination of hunger and reducing food waste. Goodr has diverted over one million pounds of food from landfills and serves clients such as the NFL, The Georgia World Congress Center, Hartsfield-Jackson Atlanta International Airport, MetLife and more.
Rolling out recently spoke with Crowe about how her superpowers of vision and service have led her to create a technology company that impacts the world in a major way. Crowe also gives advice to other Black women about how to use their superpowers to influence social change.
What key skills or qualities make you unique as an African American female leader?  Compassionate, forward-thinking and zealous.
What thoughtful, encouraging piece of advice would you give to your younger self?
Don't worry. I think so often in my older life I got consumed with worry, the best advice I could give myself was that joy always comes in the morning and to keep going.
Why is it important for women of color to lead or work in leadership roles and decision-making capacities?
Women of color need a seat at the table in every room. Society is becoming more diverse than ever and we need to be part of the decision-making process to make sure our viewpoints are heard.
If you could thank any Black woman historymaker for her contributions to society, who would it be and why?
I would thank Michelle Obama. Under the highest level of scrutiny, she always exuded class and she gave us eight flawless years of Black girl magic. She showed the world that we are full of grace and she deserves my sincerest thanks.
Why is it important for experienced Black women to reach back and help younger women of color?
During my college years, several of my professors helped me and I feel like it's my duty to do the same. As busy as I get, I always make it my duty to reply to messages and lend an ear to those that are up and coming as much as I can.
What are three success habits you implement into your daily routine to maintain your success, sanity and peace of mind?
I do five things every day to maintain my peace and self-care. I read, [write in my] journal, meditate, pray and stretch.
As a successful woman in business, what is your greatest or proudest achievement?
I am most proud that I feed people every day that would have otherwise gone hungry. There have been a lot of awards and honors that have come with it, but ultimately I am most proud that I am living my dream.