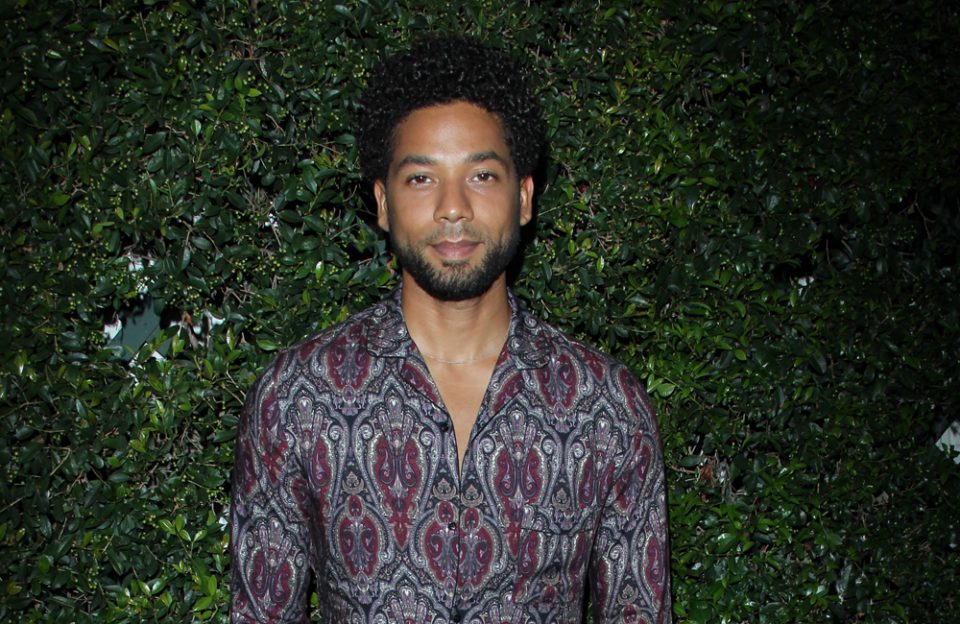 Jussie Smollett will remain free after Cook County prosecutors dropped all charges against the "Empire" star.
According to the Chicago Tribune, Smollett struck a deferred deal with prosecutors where he will forfeit the $10,000 bond in exchange for all 16 counts of disorderly conduct to be dropped.
Smollett initially faced 64 years in prison after prosecutors claimed that he lied about an attack he reported as a hate crime. He had told police he was assaulted at 2 a.m. by two men who shouted homophobic and racist slurs at him and put a noose around his neck. In the more detailed account, he claimed that he fought back and that one of the attackers was White.
Chicago police superintendent Eddie Johnson claimed that Smollett was "dissatisfied with his salary" on "Empire" and attempted to get attention by sending a fake letter that used racist and homophobic language. When that didn't garner enough attention, Smollett planned the attack, according to Johnson.
"Smollett paid $3,500 to stage this attack and drag Chicago's reputation through the mud in the process," Johnson said. "The stunt was orchestrated by Smollett because he was dissatisfied with his salary. So he concocted a story about being attacked."
Smollett initially told police that he was attacked in Chicago on Jan. 29, 2019, by two masked men who reportedly yelled, "This is MAGA country," and used racial and homophobic slurs. During the attack, Smollett said the men poured a chemical substance on him and tied a rope around his neck.
However, police questioned two brothers, Abimbola and Olabinjo Osundairo, on Feb. 15. Police learned that the brothers purchased the rope from an Ace Hardware store in the Chicago area. CBS reports that the brothers were paid $3,500 before leaving for Nigeria and were promised an additional $500 upon their return.
The indictment read: "Jussie Smollett knew that at the time of this transmission there was no reasonable ground for believing that such an offense had been committed."
Smollett maintained his innocence throughout the process and lost work due to the case. His role was cut from the final three episodes of "Empire's" new season.
In a statement, Cook County state's attorney's office gave their explanation on why all charges were dropped.
"After reviewing all of the facts and circumstances of the case, including Mr. Smollet's volunteer service in the community and agreement to forfeit his bond to the City of Chicago," the statement read, "we believe this outcome is a just disposition and appropriate resolution to this case."