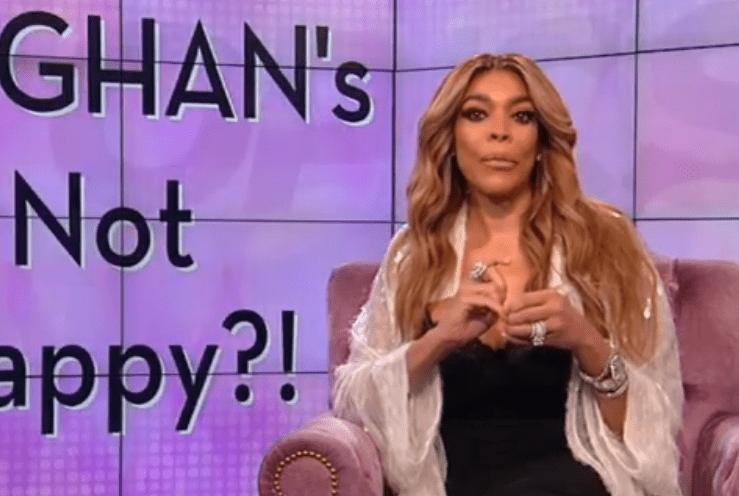 Wendy Williams just had to find out for herself that her husband was having an affair with another woman, "Entertainment Tonight" host Kevin Frazier reports.
What she found from the private investigator's report completely devastated her and may have sent her spiraling into the drunken stupor that required her hospitalization this past week, Page Six states.
As Williams prepares for a scheduled week off from her show beginning next week, the popular daytime talk show host will likely continue to deal with the fallout from her husband Kevin Hunter's alleged love child drama — as well as her sobriety efforts at a Manhattan sober house.
The blog unWinewithTashaK reported that Hunter's alleged mistress Sharina Hudson has given birth to his child in Philadelphia. Multiple outlets have reported that Hunter oftentimes lives with Hudson in a neighboring city in New Jersey.
But learning of the newborn baby has brought next-level pain that became unbearable to Williams, her close friend and author Paul Porter told "ET's" Frazier.
"That's part of the pain. She's been seeing this for almost two years. It's been happening her whole marriage. It's a painful situation," Porter claimed.
Bossip and RadarOnline report that Hunter finally broke down and admitted to the affair with Hudson, but only after the "Wendy Williams" show staffers discovered she was "passed out" drunk Monday and had to rush her to the hospital.
"Apparently he came clean to her," the source told Bossip. "But what's clean when so much has already come out in the press?"
Porter said that now that the baby has been born, things are bound to end for her husband and business partner of 22 years.
"I know Wendy loves her husband. They built an empire together," told Frazier, adding that he never progressed academically beyond the ninth grade, yet helped her build a multimillion-dollar business. However, he said, "I know things are destined to end."
"I pray and I hope and I know it's in her soul to move on," said Porter, who is the author of BLACKOUT: My 40 Years in the Music Business.
Following Williams' relapse, the staffers were shocked that Williams showed up to film the next day as if nothing happened.
"She is a functional alcoholic," the source told Bossip. 
Williams has not responded to multiple media attempts to get comments from her but "E! Online" reports that the couple was spotted out together on Wednesday, Jan. 27, 2019, in Manhattan.
Williams also went on her show to address rumors about her marriage when she returned to her show after a two-month hiatus.
"I'm still very much in love with my husband, and anybody who has been married for five minutes or 500 years, you know marriages have ebbs and flows," Williams reasoned.  "Marriages are not easy. And don't ask me about mine until you see (my wedding ring) gone and it ain't going anywhere. Not in this lifetime."