Nipsey Hussle was murdered at the age of 33, shot six times in front of his L.A. store — The Marathon Clothing — and we find ourselves mourning yet another rapper who has been taken away from us much too soon as a result of gun violence.
Gun violence isn't exclusive to rap music or the culture of hip-hop. However, many of hip-hop's fallen personalities have not been fortunate enough to live their lives beyond the lifestyles that foster this type of behavior. Sadly, this has become par for the course when discussing the tragic end of so many of hip-hop's brightest and most promising stars.
Let's take a look at a few of the most impactful deaths in hip-hop. These particular deaths created a shift in the culture because of how meaningful each artist was at the time.
Tupac Shakur (June 16, 1971 – Sept. 13, 1996)
Tupac Amaru Shakur is celebrated in many circles as the greatest rapper to ever live. He was killed at the height of the East Coast-West Coast rivalry when he was shot in the head after leaving a Mike Tyson fight in Las Vegas.
Jason William Mizell aka Jam Master Jay (Jan. 21, 1965 – Oct. 30, 2002)
Jam Master Jay was the DJ and one of the founding members of the legendary rap group Run-D.M.C. In 2002, someone entered Jam Master Jay's studio in Queens, New York, and gunned him down. The case remains unsolved.
Trentavious Zamon White Sr., aka Bankroll Fresh (Aug. 2, 1987 – March 4, 2016)
Bankroll Fresh was an Atlanta rapper on the rise who garnered a lot of attention after appearing on songs with Gucci Mane. He also charted with Jeezy on the song "All There," which was released in 2016. Bankroll Fresh was killed in a shootout with another Atlanta rapper — No Plug — outside an Atlanta studio. No Plug claimed self-defense. It was determined that the shots came from the passengers in No Plug's vehicle as retaliation after Bankroll initiated the gunfire.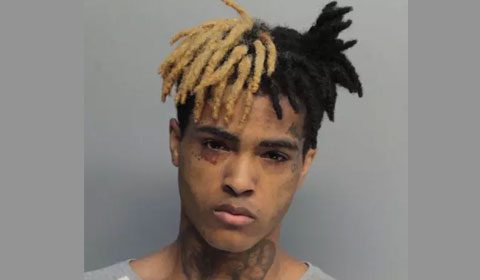 Jahseh Dwayne Onfroy, aka XXXTentacion (Jan. 23, 1998 – June 18, 2018)
XXXTentacion, whose given name was Jahseh Dwayne Onfroy, was a Florida rapper who gained major notoriety on the internet through apps like SoundCloud. He had a whirlwind of a career and managed to chart on Billboard and garner millions of streams.
On June 18, 2018, XXXTentacion, 20, was gunned down during a robbery while leaving a motorcycle dealership. Three men have been arrested as suspects in the murder and are currently awaiting trial.