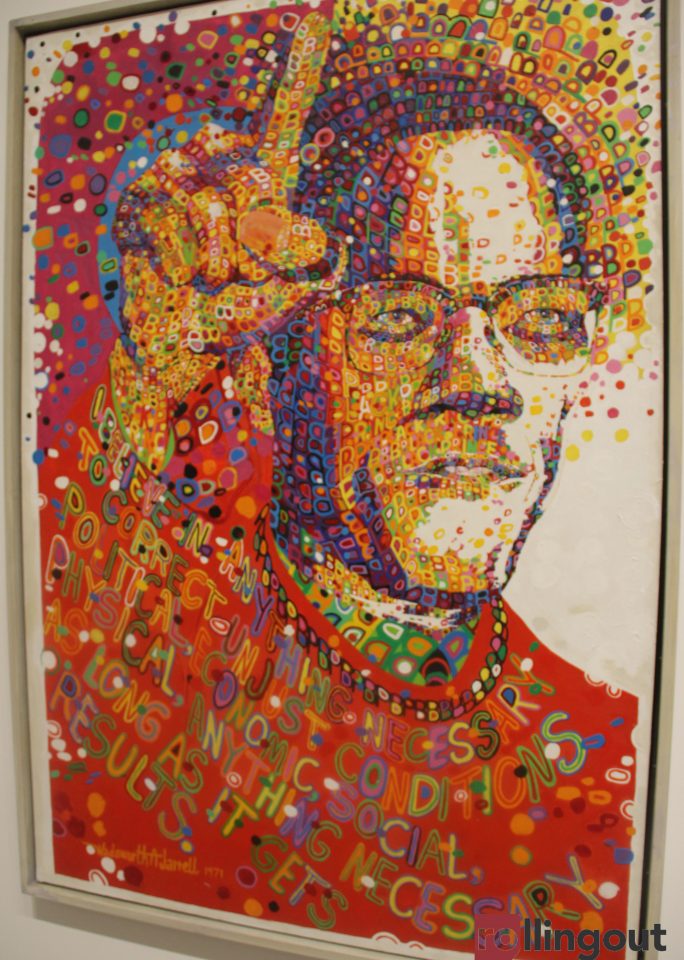 When walking through the "Soul of a Nation" art exhibit, spectators are transported to a time when Black art embraced its struggle, power and beauty.
Located at The Broad, a contemporary art museum in downtown Los Angeles, "Soul of a Nation" features 145 gut-wrenching paintings, sculptures, photographs and prints created by more than 60 artists.
Although it can be a daunting task to only pick the most significant pieces, here are five powerful Black art moments from "Soul of a Nation."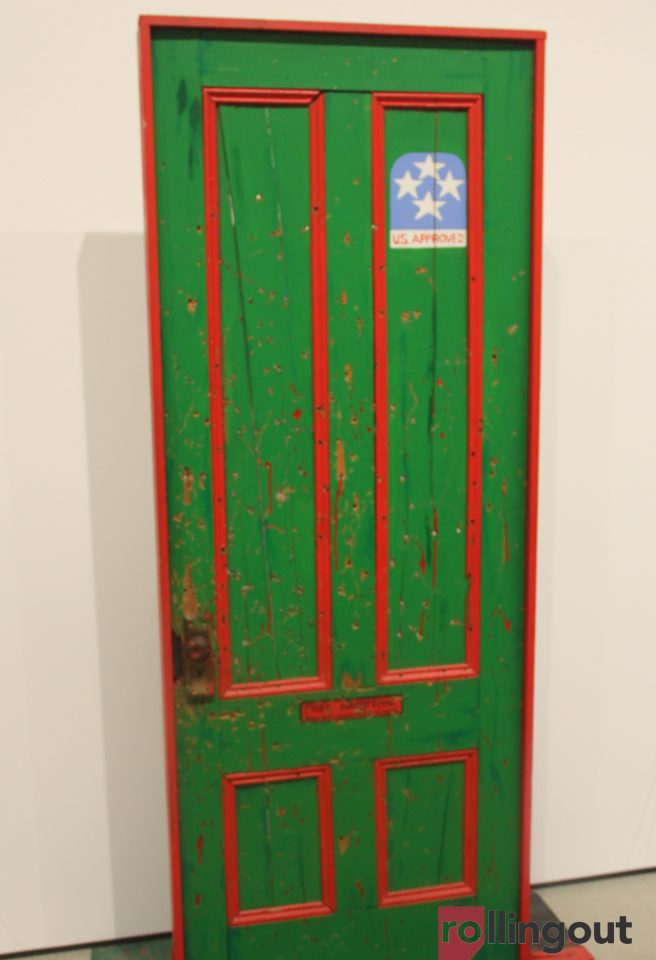 "Fred Hampton's Door II" by Dana Chandler
"Fred Hampton's Door II" is a statement against Chicago police, who in 1969 shot through a door and murdered Fred Hampton, a 21-year-old leader of the Black Panthers. After the raid, police used the door, filled with bullet holes, as evidence that Hampton shot first. However, it was eventually proved that all the gunshots came from the police officers. Chandler created a bullet-riddled door to pay homage for Hampton and highlight police brutality.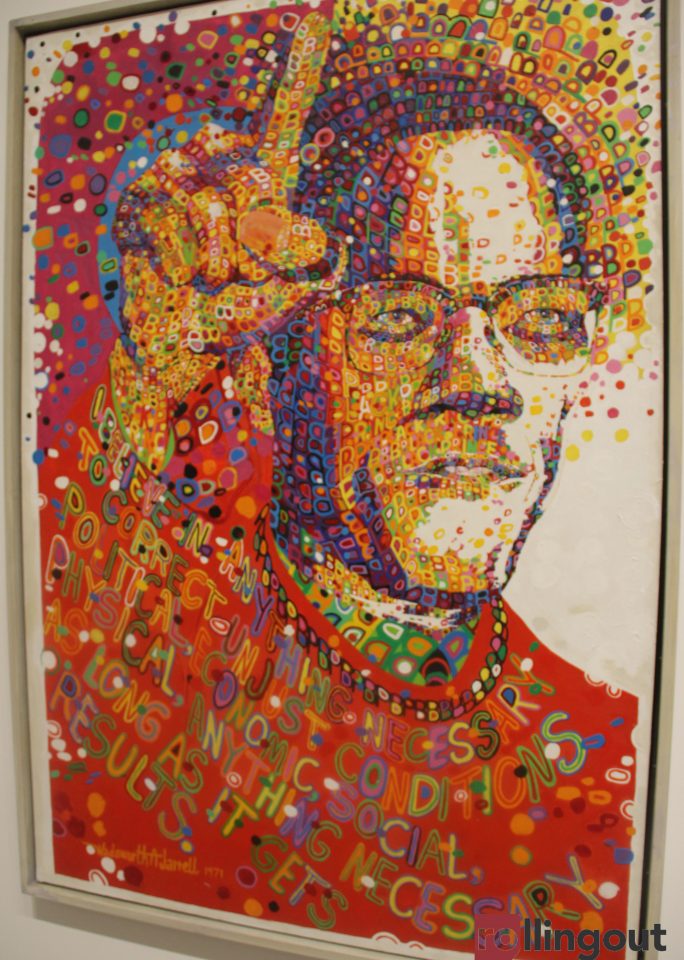 Malcolm X as "Black Prince" by Wadsworth Jarrell
"Black Prince" is a portrait of Malcolm X made for the second AfriCOBRA exhibition in 1971. It is based on a 1963 photo of Malcolm X speaking in Harlem about "Uncle Tom Negro preachers." Jarrell uses excerpts from the speech in the artwork.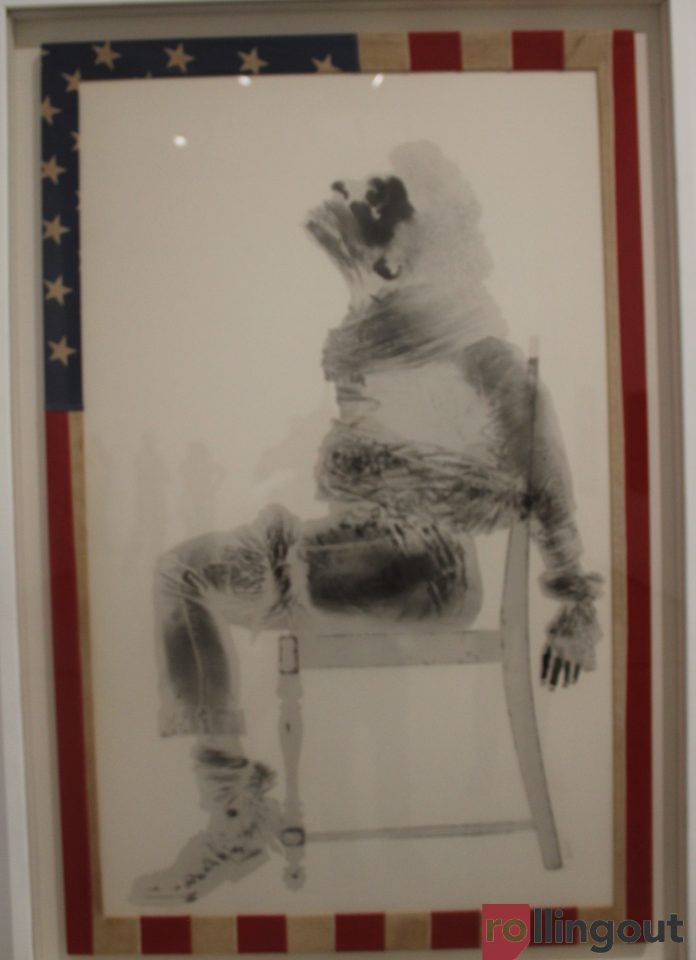 "Injustice Case" by David Hammons
"Injustice Case" is inspired by Bobby Seale's 1969 trial, where the Black Panther leader was prevented from selecting a lawyer and barred from defending himself. Following several outbursts, a White judge, Julius Hoffman, ordered that Seale be bound and gagged. Hammons cut an American flag to frame the shocking image, which was first shown at the Brockman Gallery in 1970.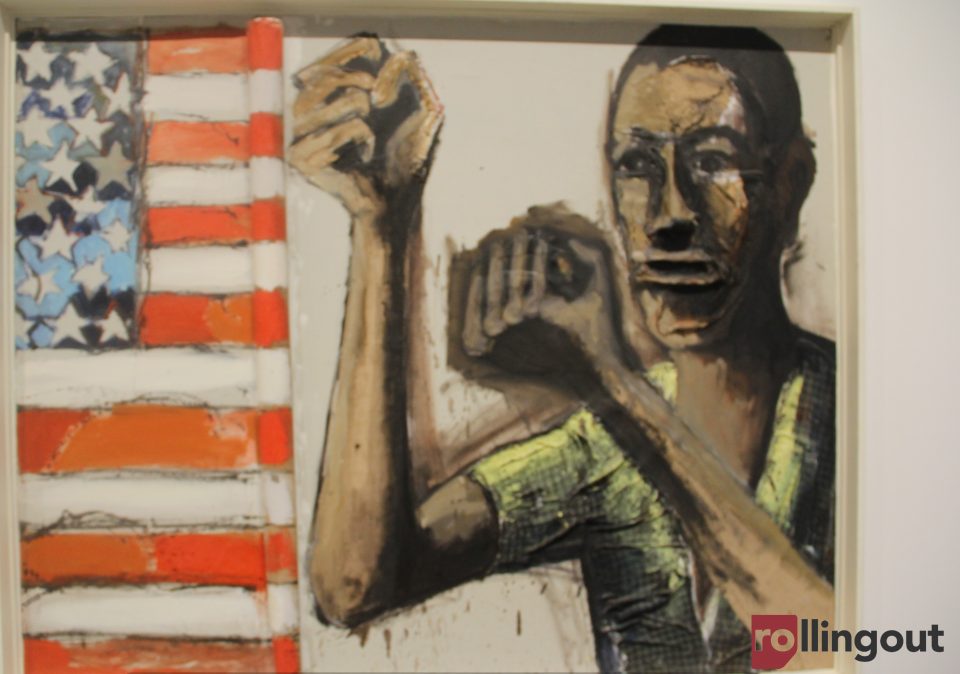 "Did the Bear Sit Under the Tree?" by Benny Andrews
Created in 1969, the piece shows the frustration of a Black man ready to shake his fist at the very thing that is supposed to represent freedom.
"Freedom Now" by Reginald Gammon
Inspired by the 1963 March on Washington, "Freedom Now" features a crowd of marchers huddled together. The painting reflects the urgency of a defining moment in America.