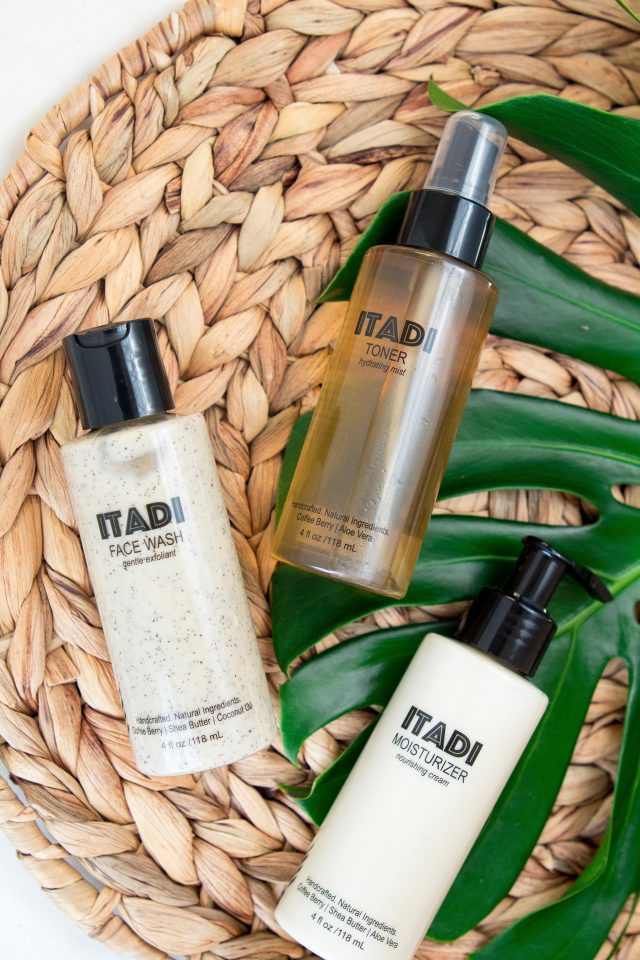 For Black women finding the proper skin care regimen can oftentimes be difficult due to the many skin problems we deal with and the lack of quality ingredients to treat our various skin types.
So when this writer was given the opportunity to try ITADI on my combination hyperpigmented skin, I was excited.
ITADI is a  Los Angeles-based organic skin care brand founded by entrepreneur Tabi Bonney. ITADI is formulated with a key ingredient, organic coffee berry, which is harvested from Bonney's family-owned farms in Togo, West Africa.
ITADI claims to be the perfect solution for those looking to enhance their daily skin care with pure and potent ingredients.
Ingredients: The ITADI skincare collection features three major natural ingredients: coffee berry, shea butter, and aloe vera. These ingredients work to exfoliate, smooth and nourish skin and treat issues like eczema or dermatitis.
How to Use:
ITADI products can be used as their three-step regimen or separately based on individual needs. If you use the three-step process, follow these instructions:
Step 1: Start by gently exfoliating with the ITADI daily face wash.
Step 2: Use the ITADI hydrating mist to tone your skin.
Step 3: Hydrate your skin with the ITADI nourishing cream moisturizer.
Review:
It is hard to tell long-term results from using a skin care line for only one week, but I can share my experience and first impression. Typically, I don't exfoliate my face daily because it can dry out your skin, but I enjoy using this coffee berry exfoliating face wash because it is very gentle on my skin. There is an obvious coffee smell due to the natural ingredients but it's not overwhelming. I absolutely love the toner because It feels extremely hydrating and soothing on my skin. I enjoy using aloe vera on my skin already so to have it in a product is a bonus for me. The moisturizer is a rich cream base. It feels great going on the skin. For my skin, because it can be oily I'm not sure that I would use it during the summer or under makeup, but I would recommend it for wintertime, nighttime use and for those with dry skin. Overall, I really enjoyed the ITADI skin care line because of the natural ingredients and because it doesn't irritate my sensitive skin and gives me a nice healthy glow.
Retail: The products retail for $18.95 to $24.95. You can purchase this entire collection on the ITADI website.