Longtime "Real Housewives of Atlanta" star Porsha Williams is undeniably in love with motherhood.
Williams, 37, and serial entrepreneur Dennis McKinley welcomed their first baby, Pilar Jhena McKinley on March 22, 2019.
The Atlanta native has been on social media sharing glimpses of baby PJ, as she affectionately nicknamed her daughter.
The reality star, who is used to the glitz and glam, has realized that motherhood won't always afford you the option of being fabulous.
She shared a natural photo of herself in mommy mode on her Instagram Story yesterday. You can see the baby sound asleep on her chest. She kept it real captioning, " I officially don't care what I look like she is the end all be all lol #obsessed #PjsWorld #newNormal. (sic)"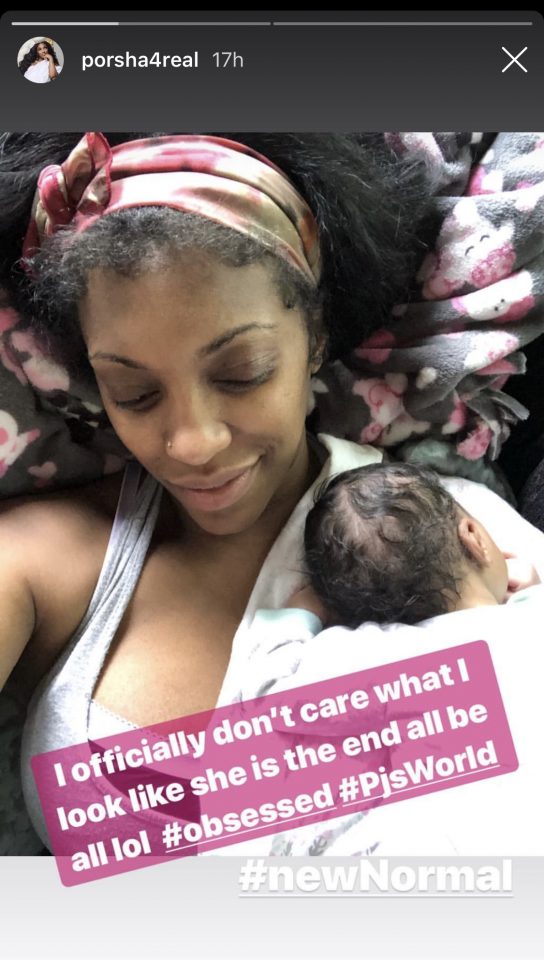 Baby Pilar Jhene is an extra special blessing to Williams, who had previously had a miscarriage.
"What a time to be alive! Porsha and I are so happy and blessed to announce the arrival of our daughter, Baby PJ," the new parents said in a statement. "We couldn't have imagined a more magical moment! Can't thank everyone enough for joining us on this journey — it's been a fantastic journey."
We hope that she continues to share those adorable intimate motherhood moments that touch our hearts.