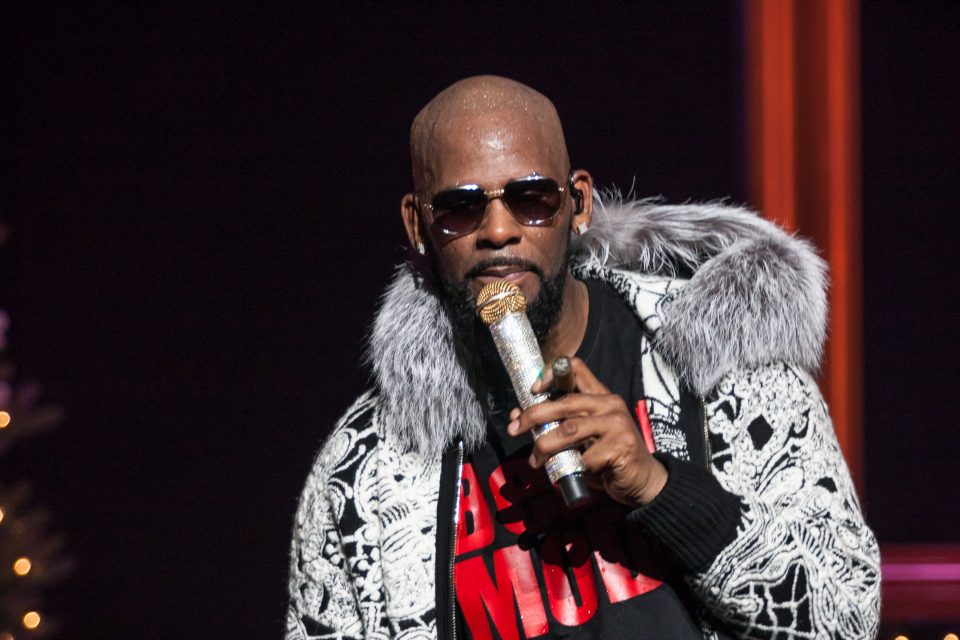 R. Kelly performed for the first time since being charged with sexual abuse. About 100 people attended the event at the Dirty South Lounge in Springfield, Illinois, according to the Associated Press.
The people in attendance reportedly paid $50 to $100 each to watch the performance. However, the not so highly anticipated performance lasted less than one minute. To be more precise, fans were treated to a 28-second performance from the embattled star. He reportedly arrived at the venue at 1:30 a.m. and interacted with fans before grabbing the mic and giving an extremely short performance.
Kelly's troubles began shortly after the airing of the explosive Surviving R. Kelly documentary. Cook County prosecutors charged R. Kelly with 10 counts of sexual abuse. The alleged abuse occurred between 1998 and 2010 and involves victims between the ages of 13 and 16. Kelly could face 70 years in prison if convicted.
The "I Believe I Can Fly" singer was released from jail on March 9.
View reactions below:
I just read that R Kelly gave a 28sec performance in Illinois. People paid $50-100 to see that predator. What is wrong with people? Why is RKelly not incarcerated?

— Jodi Cobb (@JodiCobb10) April 8, 2019
People paid $100 for a R.Kelly tickets.
He performed for 28 seconds.
Keep enabling this weirdo. Keep on.

— Kimmie Tee (@KBLXkimmie) April 8, 2019
Only 100 people showed up to your show. The place only help 400. Balahahahah

— Kiki Simpson (@kikinben) April 8, 2019
R. Kelly charged fans $100 to see him and then only sang for 28 seconds and honestly I can't believe y'all would even pay $1 to him

— 🦄 (@SkippingStone94) April 8, 2019