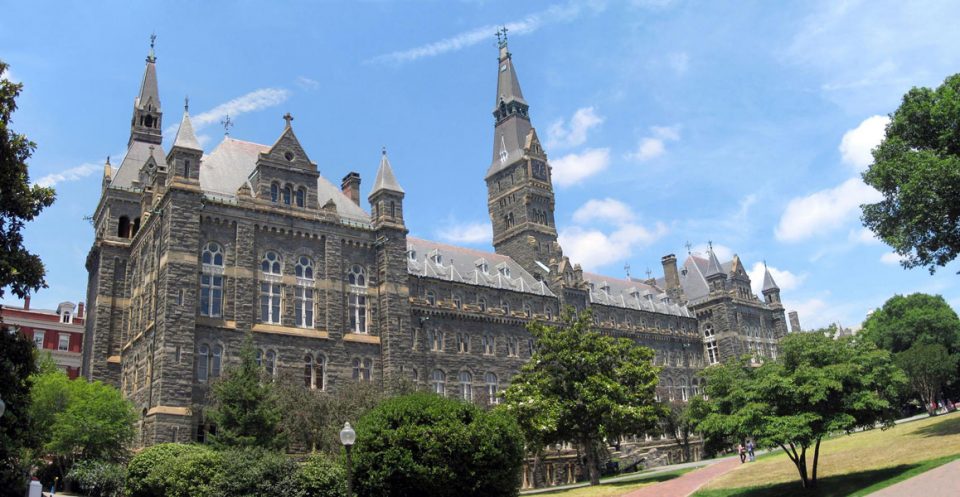 The ongoing talk about reparations for descendants of slaves has taken a new twist. It was announced that students at Georgetown University, founded in 1789 and located in Washington D.C., may soon be paying a $27.20 per semester fee for slavery reparations at the school.
As strange as it may sound that students will pay the cost for reparations, it was all their idea. The student body held a vote on Thursday, April 11, 2019, for what is being called the Reconciliation Contribution fee.
According to the Georgetown University Student Association Elections Commission, at least 66 percent of undergraduate students voted in favor of the fee. It was a non-binding vote and the administration has not committed to actually starting the fund. Todd Olson, the vice president of student affairs, issued a statement that called the vote a "valuable insight into student perspectives."
If created, it is estimated that in its first year the fund could see as much as $406,000. According to CNN, this would make it one of the first reparations fund created at a major US educational institution.
The vote was in response to the sale of 272 slaves in 1838, to pay debts at the school. The slaves were shipped to the port of New Orleans and sold off across the region. The money from the fund will go to education and health care initiatives in underprivileged, low-income communities in Louisiana and Maryland, where descendants of those slaves now reside.