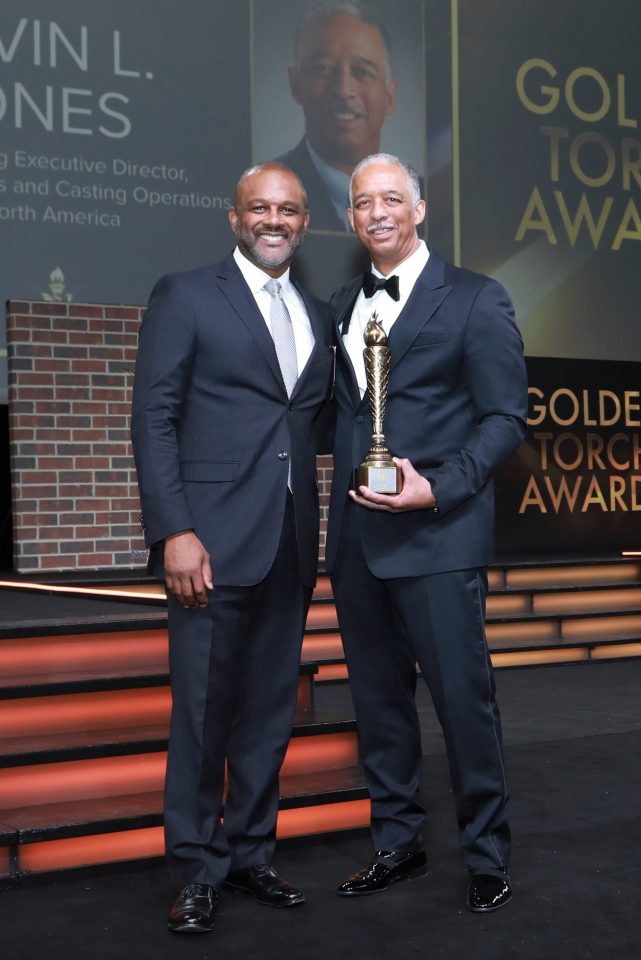 After an illustrious four decade career at General Motors, Arvin Jones, manufacturing executive director, Propulsion Systems and Casting Operations, recently elected to retire. Following his retirement, he was honored at The National Society of Black Engineers' 45th annual convention, where he was presented with the 2019 NSBE Lifetime Achievement in Industry Award in March 2019.
Starting as an associate industrial engineer at the Delco Air plant in Dayton, Ohio, in 1977, Jones quickly worked his way up through the ranks, holding various engineering and manufacturing positions of increasing responsibility in both the powertrain and component groups. From April 1996 to July 2000, Jones was the plant manager at the Tonawanda, New York, Engine Plant, and from August 2000 to May 2003, Jones served as the director at the company's Vauxhall Assembly Plant in Ellesmere Port, England, where he had approximately nine thousand employees under his control. In his last role, Jones had overall manufacturing responsibility for a dozen metal casting and propulsion operations in the United States and Mexico.
Jones reflected on starting his career and simply wanting, "… to be a really good industrial engineer … that's really what I went to school for, so that's what I wanted to do. And then as I began doing more projects; it became apparent that I wanted to do more things and try to get to a higher level."
Jones recalled not necessarily having a clear direction for his career path. "I started in manufacturing and I love it; it's what I do. So, I was in my comfort zone. Every time we had an opportunity it was mostly in manufacturing. I never thought I'd be at this level. I never thought I would've gone to so many different places that I have gone to in my career," he said.
Family is something Jones prides himself on and when asked about his proudest moment in his career, he instinctively responded, "In my career as a human, my most proud moment was when I got married and we had our two boys, Alan and Jason. So, personally, you can't beat that. Professionally, my proudest accomplishment was my transition from classified employee to an executive in 1990."
Jones also touched on his day-to-day responsibilities and being a leader. He said, "Everything was about making the business better, about making it safer. There's also this piece about being a leader. My job as I got higher up, was to be more of a coach and teacher, so that became a very big piece of what I did every day."