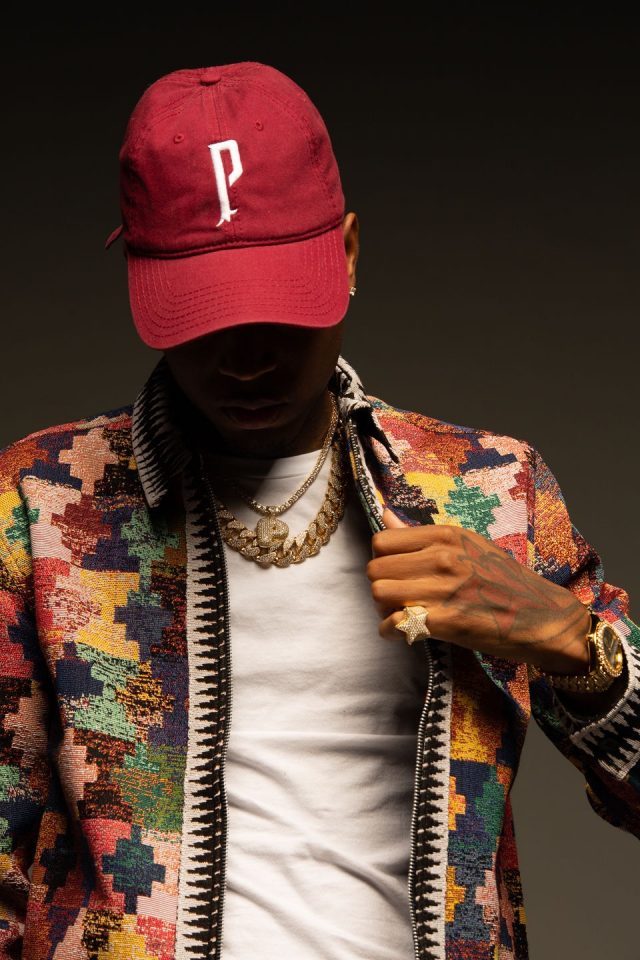 Last March, Think It's a Game Records' newest rap artist Posa released his EP, Bolo. Posa stopped by rolling out studios to discuss how he connected with TIG label owner Fly, how his signature fitted cap engages his fans, and his new single "Big Dawg" during an exclusive interview. 
How does it feel to be a rap artist from Mobile, Alabama?
It's definitely an honor. It feels good. Where I'm from, not many people make it in our city. We are getting some light on the city, so it's definitely an honor.
The P on your hat symbolizes your name. Tell us what motivates you to wear it every day.
It's my merchandise. I don't do things just to do them, so I have to bring in money for my brand. That's why I wear it every day. Also, I want my fans to engage in the brand, too. When they see me rock it with different colors, they'll want to rock it, too.
How were you able to connect with Fly from Think It's a Game Records?
I met DJ MLK first. He was the one who introduced me to Fly. I met him at Elleven 45 Lounge, and I just wanted a picture with him. We took the picture, and he sent the picture to my phone. I asked for his email, and I sent him one song. The next day, he hit me up and told me I had a hit with the song I sent him. He contacted me again and said he sent the song to Fly, [and] now Fly wants to meet with me. From there, that's how I met Fly.
What inspires your lyrics?
Everything I went through coming up. I grew up with both of my brothers in the streets, so I took on everything I saw them go through. Also, in my area, it was sports and drugs. You were either hooping or selling drugs. The music I released was basically off of everything I've seen, everything I've been through and everything I don't want to go through. I'm telling my story from the past to right now.
The world is mourning the loss of Nipsey Hussle. Did you grow up listening to his music?
I didn't listen to his music, but I was a fan of his movement. He went hard for his community, and he never stepped outside of his element to fit in with the crowd. He definitely left a mark on the community.
What do you want your legacy to be?
My legacy is just getting started. This is just the first chapter.