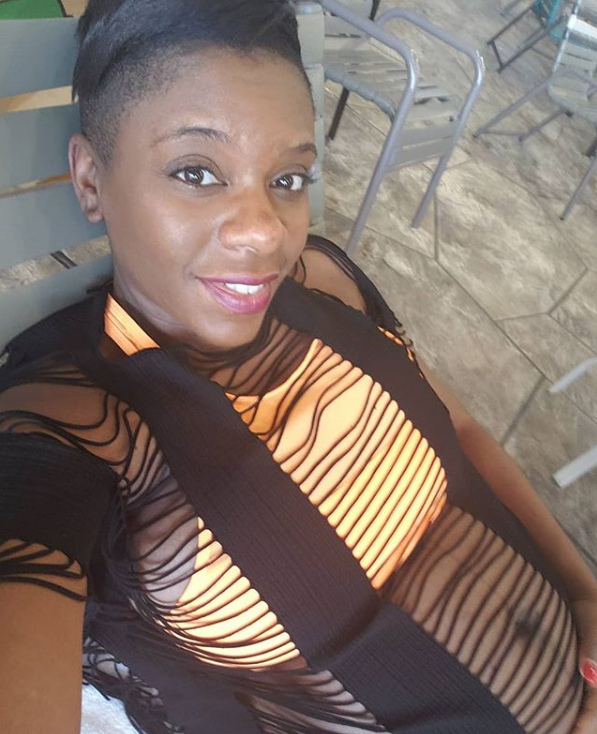 Enraged rap maven Cardi B is clapping back at the innumerable wild allegations being written about her by bloggers. The "Bodak Yellow" lyricist is serving a couple of the bloggers the court papers for alleged defamation.
The problem is that one of the bloggers who was served papers to appear in court reportedly threatened the innocent person who delivered the court summons.
According to TMZ, Tasha K said she was in her legal right to shoot server in the head who delivered the legal documents to her home.
As rolling out previously reported, Cardi, 26, promised to sic her legal hounds on Tasha K and another blogger named Starmarie Ebony Jones for claiming the rapper is a drug-addicted prostitute who has herpes — and was spreading the STD to other people.
According to TMZ, Cardi's lawyers hired a process server to deliver the lawsuit to Tasha K's home this past week.
In the audio that TMZ obtained, you can clearly hear Tasha K use threatening language at another person who appeared unannounced at her residence.
The server identifies himself and is heard asking the male with Tasha K do they "live here" after the two pull up to their home. Tasha is outraged, not only because the male server was in her driveway, but also because she says the server was looking through her mail.
"I just had to make sure I had the right address, ma'am," the male server responded before saying the customary, "You've been served."
Tasha K retorted, "That's OK. I'm not afraid of being served. But don't do that again," she exclaimed. "If I wanted to blow something in your head, at my mailbox, I could have. You're on my property and don't want to tell me who you are?"
The server then quickly identified himself again and assured Tasha K that he was within his legal rights to be at her address. Tasha K, who is also called LaTasha K, then accepts that the man is on official duty to deliver the legal documents. She curtly told the man goodbye and giggled sardonically as she walked away.
After the episode went down, Tasha K, obviously unbothered and undeterred, posted this message to Cardi B and her 17K Instagram followers:
"Welp! @iamcardib that's what happens when I come home with my family at midnight and there's a fat white guy going through my mailbox as we pull-up. This is gonna be fun. I'm starting to think that Cardi "will do anything for clout!" #nickiminaj & #meganthestallion (Real Rappers) via- TMZ Front Page
#unwinewithtashak #Nowigottagobye."
Cardi B is suing the two bloggers to have highly inflammatory posts about her removed from their websites.