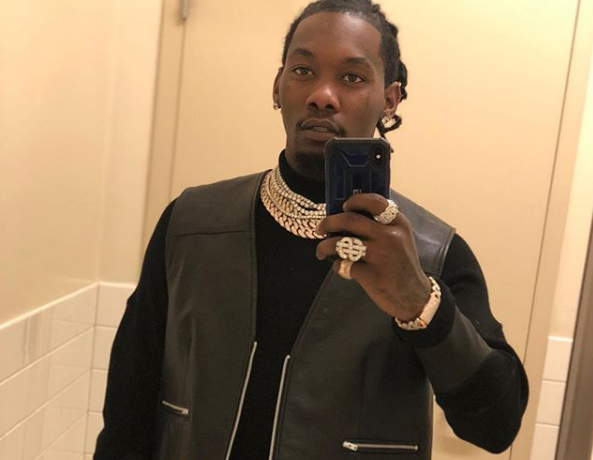 Rapper and Migos member Offset had a moment of positivity in his life this past week that supercedes the spate of bad press that has come his way recently.
Offset, whose real name is Kiari Kendrell Cephus, and his estranged father have met up for the first time in more than two decades.
The rapper did not disclose why he and his father have been out of each other's lives for such an extended period. However, Offset described the moment as a dream come true on social media:
https://www.instagram.com/p/BwvSFGzF7qk/
On Offset's latest album, Father Of 4, he did mention that his father "left" him in the intro track to the album. But he also indicated that all of that is behind them now.
On the next page, see Offset and his father pose in front of the rapper's luxury whip, with both of them flashing the one-finger salute.