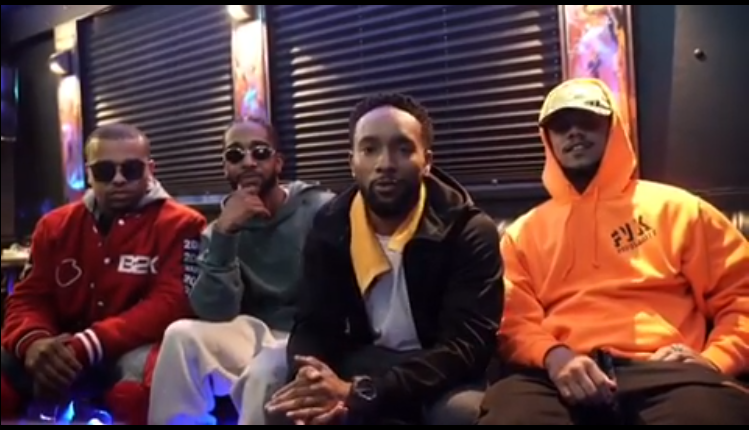 Singer Raz B of the popular male group B2K was arrested in Minneapolis after he was involved in a violent conflict, law enforcement sources told the media.
Raz B was apprehended and charged with domestic violence stemming from a verbal and violent altercation with his girlfriend that popped off near the on-ramp to a Macy's store. The two are in Minnesota with the rest of B2K during the group's national tour.
According to reports, Raz B struck and choked his girlfriend early Wednesday morning, May 1, 2019, and police told TMZ they have receipts of the injuries that the unnamed woman incurred because they took photos.
Raz B reportedly told officers that he was acting in self-defense and did not mean to strike or choke his girlfriend.
Sources close to the singer told TMZ that an argument did take place and degenerated into acts of violence when she allegedly attacked him first.
The girlfriend reportedly talked about the episode with a family member, which brought the police into the equation and ultimately resulted in Raz's arrest.
One bright spot in this whole ordeal is the fact that, since this altercation happened in the parking lot of a popular retail store, there should be video evidence of what went down, who was the aggressor, and who struck whom first.
The bad part about this is Raz's involvement in Wednesday evening's concert and the rest of national B2K tour. With Raz B not being allowed to bail out right away, there is no telling when he will rejoin his bandmates for the remainder of the 10 cities left on their itinerary, if at all.
The tour has been plagued with drama from the start. B2K fans will recall that Raz B had threatened not to go on tour before it started because he feared for his personal safety and then threatened to quit just days into the tour for similar reasons, but eventually continued on.