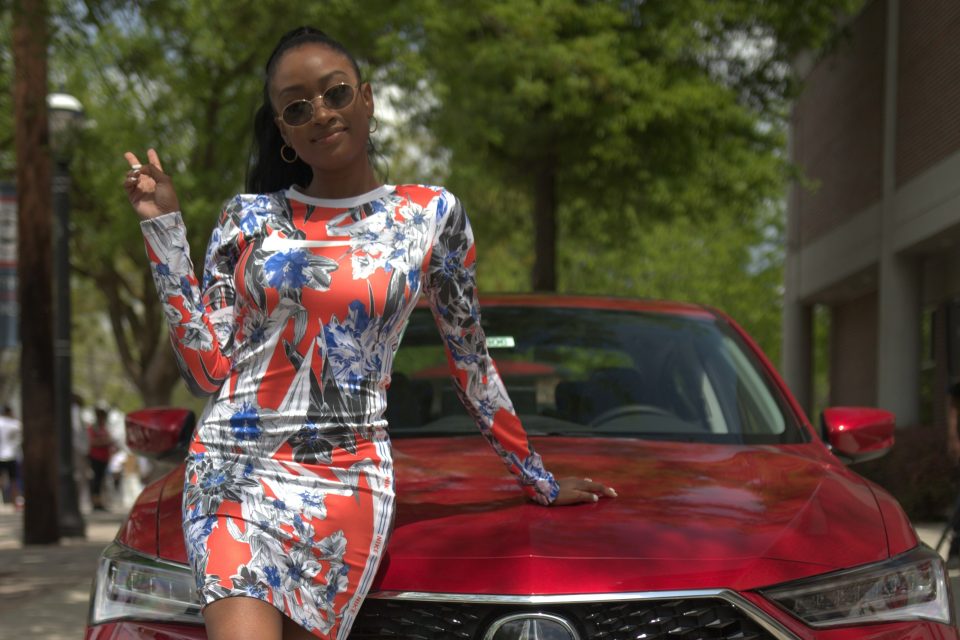 Clark Atlanta instructor Valerie Harris believes her students need real-world experience in order to enter the competitive field of public relations. Harris along with several colleagues put together an opportunity with Acura for public relations students to have the opportunity to create a national campaign that would premiere on Market Thursday prior to finals week on campus. In addition to Acura, students had the opportunity to work with Fox star Kayla Brianna.
The event kicked off a public relations campaign titled Rhythm N Rollin: My Ride, My Music & Me, developed solely by Clark public relations students. The national marketing challenge was a collaborative effort between Acura and EdVenture Partners. The event targeted millenials  and the generation's dual fascination with music and cars. Acura A Capella was a way for the young PR professionals to brand the performance Acura ILX. Students of the Atlanta University Center were given the time to perform while becoming familiar with the ILX as they sang karaoke style to Kayla Brianna's hit single "Lit" with the artist.
With approximately 90 students bringing their best vocals out in the ILX with Kayla and more than 1,000 learning about the car's features, Harris says the campaign was a huge success. "This was a great opportunity for our students to get a taste of what they would need to be thinking about in a real public relations position. It gave them a chance to be creative, but also to assess what the campaign could possibly mean in relation to impact for their client," she said.
This year's Acura campaign afforded students the opportunity to hang out, grab snacks and win prizes while listening to sounds by iHeart Radio's Hot 96.7 The Beat. With one more event to go before the national challenge ends, the PR students of CAU are gearing up for a performance finish in May.  "We are always looking for opportunities to integrate students in real opportunities. This is the best way for them to learn about the discipline and to have an understanding of what will be expected of them after graduation," Harris explained.