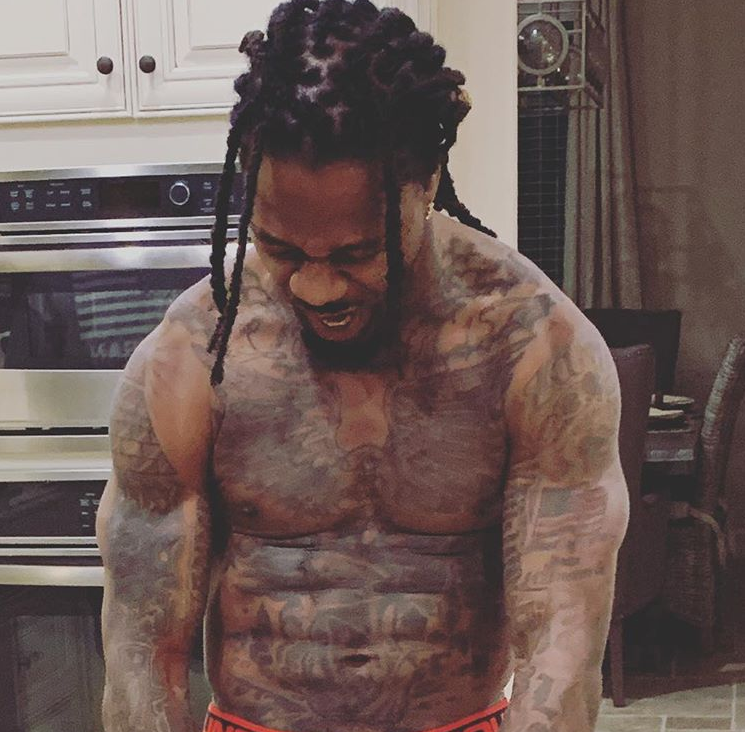 Talented and troubled NFL star Adam "Pacman" Jones did more than just cheat at the blackjack table of an Indiana casino, before a contentious showdown and arrest in February, he was caught red-handed cheating the dealer — and he was sloppy about, to boot.
The oft-troubled, but star defensive back for the likes of top NFL teams including the Cincinnati Bengals and Dallas Cowboys, was captured on video in February "capping bets." According to the surveillance video that was leaked to the public by TMZ, you can clearly see that Jones learned that he won a bet and then tried to sneak another chip into his betting pile in order to increase his winnings.
The blackjack dealer did not indicate that he noticed Pacman Jones cheating, but someone was obviously watching closely because, not long afterward, a man approached the table where Jones was sitting to alert him of his deliberate transgression against the casino.
Jones quickly threw back the money chip, but not before getting into a serious verbal exchange with several employees of the casino. He also gave the middle finger to two employees, pointing his finger inches away from their noses. Jones also karate chopped one officer's arm, according to TMZ sports.
The security personnel who's arm Pacman smacked away then snatched Jones up pretty easily and shoved him against a wall. Several other employees were on the scene and put Jones into cuffs. Jones was hammered with a bevy of charges, including felony intimidation, felony battery against an officer and several misdemeanors.
A sober and more level-headed Jones later understood the gravity of his stupidity and copped a plea after being faced with a blizzard of felonies and misdemeanors. He agreed to plead guilty to one count of felony cheating at gambling and one misdemeanor count of resisting law enforcement, in exchange for having the rest of the charges dropped.
Jones was subsequently sentenced to 10 days in jail and, as part of the agreement, has to abstain from any alcoholic beverage for a period of 18 months.
Check out the video in its totality below, then check out the footage of Jones yelling at security personnel backstage while handcuffed.