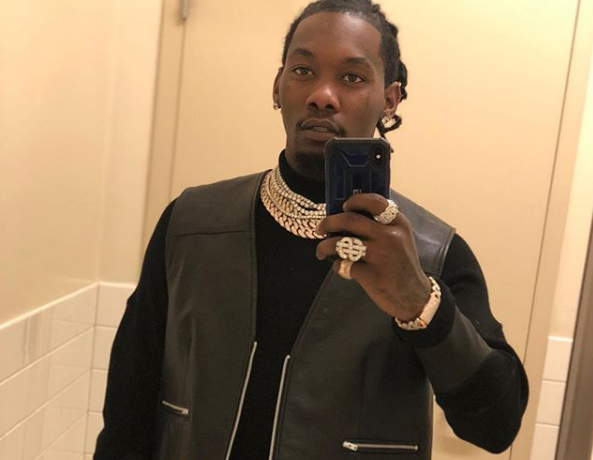 Offset may have a valid defense for his recent assault charge. Evidence has reportedly surfaced of prior incidents between the rapper and local teen Junior Gibbons.
On April 22, Offset was at a Target in Sandy Springs, Georgia when Gibbons began filming the rapper with his cell phone. Gibbons, 17, said, "What up, Offset?" before Offset allegedly knocked the phone out of his hand. The phone cracked following the encounter.
Junior claims Offset told him to get that "f—g phone out of my face."
An arrest warrant was issued for the rapper, whose real name is Kiari Cephus, according to the Atlanta Journal-Constitution.
However, Gibbons reportedly has a history of filming Offset without his permission.
In footage obtained by The Jasemine Brand, Gibbons recorded Offset while he was ordering food at a drive-thru window during a previous encounter.
Following the incident at Target, Offset offered to pay for the $800 iPhone. However, Gibbons declined. He will likely attempt to sue the Migos rapper for millions.