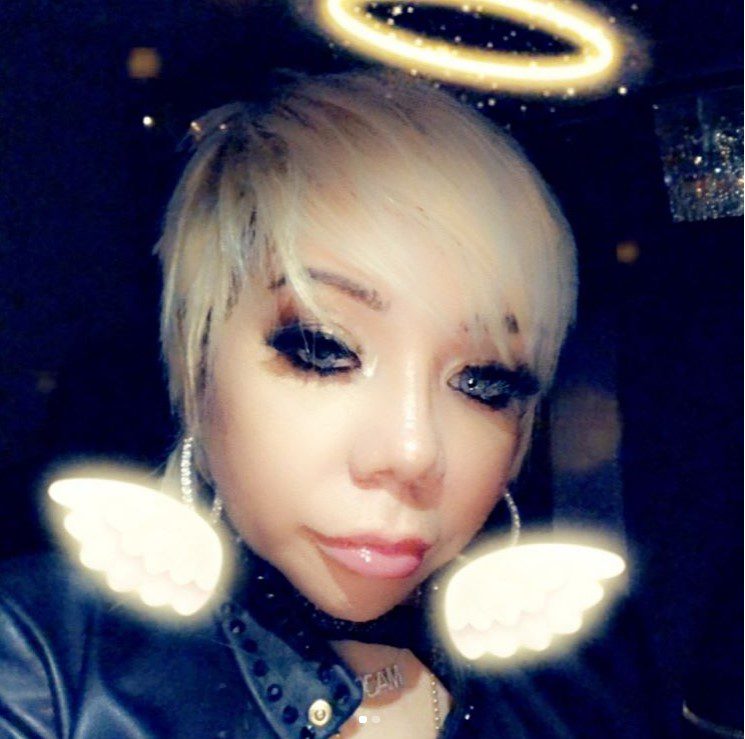 Singer and beloved reality TV star Tameka "Tiny" Harris told the press that she was once offered a "Real Housewives of Atlanta" peach — meaning he was invited to join the RHOA cast full time — but she eventually spurned their offer.
The co-founding member of 1990s superstar girl group Xscape and star of the hit show "T.I. & Tiny: The Family Hustle" franchise and multiple other reality shows, said that she had a prime opportunity to do the show, but that she instead pointed Bravo producers in the direction of her Xcape co-founder.
"Nothing against the show —I love the show — I just think that … I don't really want to get in that. I love all the girls and I would like to stay friends with everyone. I don't want to be beefing with no one about nothing," Tiny told HollywoodLife.
She also revealed that she is the reason fellow bandmate Kandi Burruss was offered a spot on the Bravo show.
"Back in the day they asked me about doing the 'Housewives of Atlanta' and I actually told them that they should call Kandi," Tiny told the publication.
"I gave them Kandi's number because I was in the middle of my own show; I had the 'Tiny & Toya' show at that time, I was an executive producer. It was just me and Toya and I just had more creative control. My name was in the credits in the headline of the show and I didn't want to go and be a cast member. I liked where I was."
During the interview, she shouted out Burruss, telling her bandmate to give her credit for Burruss being offered the spot on the show, which many fans were not aware of.
With multiple reality shows already in the bank and with 'T.I. & Tiny: Friends & Family Hustle," currently airing — not to mention her girl group still in existence, we can safely say that Harris is not hard-pressed for a peach.