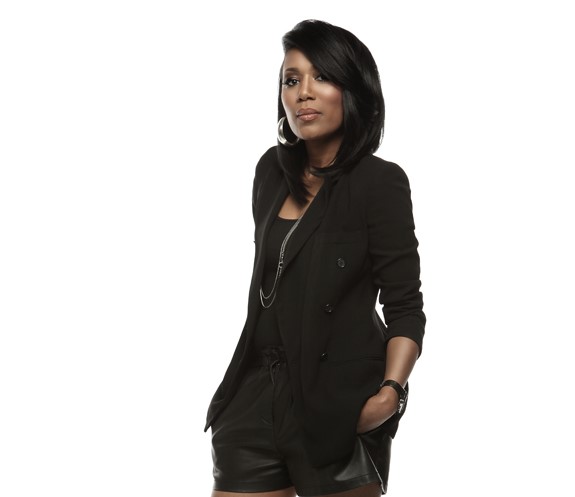 Angela Watts first impacted the city of Atlanta in 2006 as the founder of a progressive public relations agency that specialized in creating memorable nightlife events for the who's who in the city. From her connections with celebrity, political and social decision-makers, Watts quickly became one of the power players in the city.
As CEO of 10 Squared Agency, Watts realized her ability to influence the city's image, but her passion pushed her to take the city's aesthetic to another level. In 2013, Watts founded RAGTRADE ATLANTA, a fashion-driven organization aimed at furthering the growth and interests of local and international designers in four key areas: business development, scholarship awards and grants, reputation, and innovation and technology.
On May 22, 2019, Watts' agency will host the 3rd annual Global Runway production at Hartsfield-Jackson Atlanta International Airport. The experiential demonstration is an interpretation of fashion juxtaposed against the jet-setting backdrop of the world's busiest airport. After Global Runway, Watts will begin mapping out Atlanta Fashion Week, an experience curated by RAGTRADE and 10 Squared agency.
"Atlanta has always been known as a startup city, but the world realizes we set trends and define what's hot," Watts says. "Our energies are focused toward Atlanta becoming the city for emerging fashion designers to successfully launch their brands and their careers."
Rolling out recently spoke with Watts about her strategy for success.
As a Black woman, what do you consider your superpowers to be?
As a Black woman, I am strong enough to be vulnerable. I am mature enough to embrace my feelings, and I am not afraid of them. I am strong enough to allow my heart to be open.
What key skill sets or qualities make you unique as an African American female leader?
Being an African American female entrepreneur in the fashion and lifestyle industries, it is important for me to develop a clear vision for how to improve the lives of our customers … and communicate it in ways that excite those who can bring it to life. Another major skill set of mine is my ability to create a competitive advantage for our clients.
What thoughtful or encouraging piece of advice would you give to your younger self?
In my 20s and even my 30s, I would beat myself up for every time I made a mistake. Therefore, if I could give my younger self advice, I would say growth is about making mistakes. You make mistakes when you are willing to try different things. These are our life lessons in disguise. Use those mistakes as stepping stones to greatness, and most importantly, never stop learning.
Why is it important for women of color to lead and/or work in leadership roles and decision-making capacities?
It is important for women of color to lead and/or work in leadership roles and decision-making capacities because [having] women of color in your leadership pool means greater diversity in thought, which leads to improved problem-solving and greater business benefits.