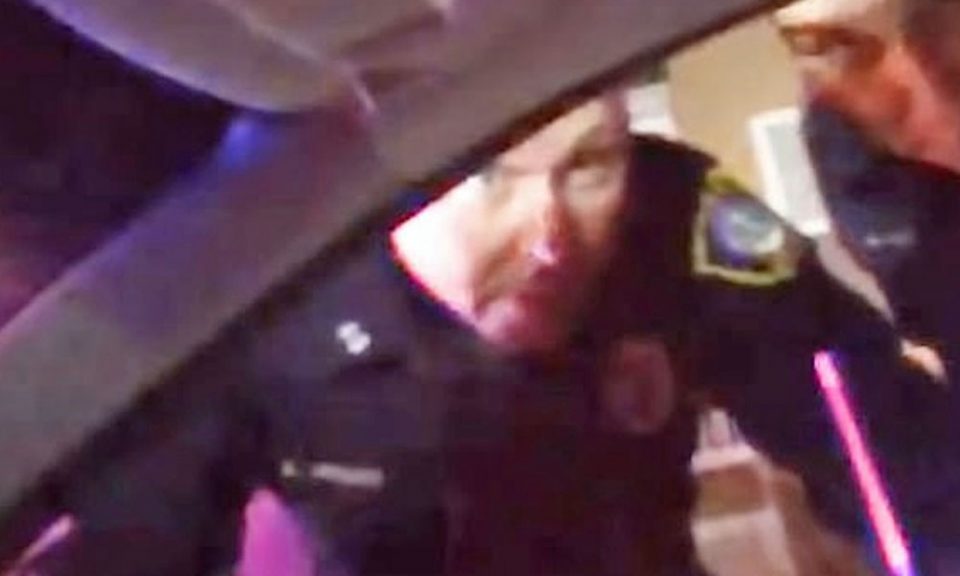 Another case of a cop acting badly caught on film has led to a lawsuit. Atlantic City, New Jersey, police officer Andrew Jaques is the subject of a suit brought by two men over a traffic stop. The men claimed they were racially profiled and when one of them started filming the encounter with their cellphone, they were threatened by Jaques with physical violence. This included a threat that he would have the police K9 "to come out and rip the f— out of you."
In a recently released video, Jaques and another officer, identified as Glenn Anthony Abrams Jr., pulled over Antoine Jones and his passenger, 21-year-old Brian Wilson on the night of Feb. 14, 2017. According to a statement given by Jones, when Jaques saw that Jones was recording the encounter he became irate and violently snatched the phone from the driver's hand.
Jaques is heard to say on the video, "I'm gonna explain this one time and one time only. This is gonna go two ways. You are gonna act like a gentleman and I'm gonna treat you like a gentleman. You frog the f— up, I guarantee you that 90-pound dog is gonna come out and rip the f— out of you."
The officer continues his tirade stating, "If your hand doesn't disappear, I'm gonna knock you the f— out. Put your hand in my face, I'm gonna knock you the f— out. I'm that f—ing guy, you understand me? So calm the f— down. You feel me? I'm not disrespecting you. You want to frog the f— up? I've got no problem. We will step out and bang. I got no f—ing problem."
In the video, neither Jones nor his passenger is yelling or being disruptive. Jaques then tells the pair they are being lawfully detained and did not have the right to use their cellphone. However, this is false. The New Jersey Department of Public Safety states on its website: "A driver and/or passenger(s) may use a cell phone to record a stop as long as it does not interfere with following the officer's instructions."
Jones and Wilson are ordered to exit the vehicle and then are frisked as well as the car searched. The pair were then allowed to leave. No charges were filed and no reason was given by the officers for the traffic stop. The seven-count federal lawsuit filed alleges racial profiling, illegal search and false imprisonment against Abrams, Jaques and Atlantic City.
The attorney for the plaintiffs wrote in the lawsuit: "It is standard operating procedure for ACPD officers to terrorize young people of color in Atlantic City by stopping them, searching them, harassing them and provoking them to respond in a manner that frequently results in violence and false charges."
Both officers have left the force.
The video of the encounter can be viewed below.